This Week In Trailers: Counting, Beyond The Horizon, O Negative, Closet Monster, Ville-Marie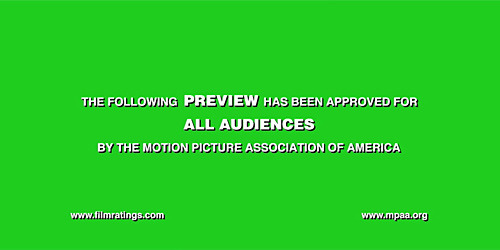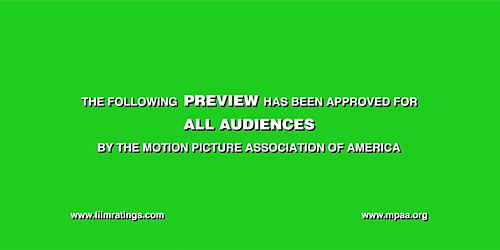 Trailers are an under-appreciated art form insofar that many times they're seen as vehicles for showing footage, explaining films away, or showing their hand about what moviegoers can expect. Foreign, domestic, independent, big budget: What better way to hone your skills as a thoughtful moviegoer than by deconstructing these little pieces of advertising? This week we fall under the spell of Monica Bellucci, get weird in a small room, get all up in someone's kitchen about their family life, ponder existence for a smidge, and try not to get stuck cannibalizing our shipmates in the Arctic.Counting Trailer
Such a fan.
With Frederick Wiseman, you can either dig it or you don't. Documentaries like National Museum, Boxing Gym, At Berkeley are interesting not because they purposely deconstruct anything but they're great at capturing moments like this trailer does. Coming to us by way of Museum Hours director Jem Cohen, this is a trailer that just allows moments to sit there, the real heavy lifting being done by the effusive pull-quotes, voiceovers popping in and out randomly, and it all works to become a zen-like experience that wants you to experience it, not analyze it.
Beyond the Horizon Trailer
And so begins our Toronto International Film Festival coverage.
Director Ryan J. Noth has picked a fascinating subject. While I didn't know diddly before seeing this trailer, what's here more than piques the interest in the way it deliciously shows the stark conditions when the HMS Erebus and another ship, found themselves icebound in the Arctic. Further:
Both ships had become icebound and had been abandoned by their crews, in total about 130 men, all of whom subsequently died from a number of causes, including hypothermia, scurvy, and starvation while trying to trek overland to the south. Subsequent expeditions up until the late 1980s, including autopsies of crew members, also revealed that their shoddily canned rations may have been tainted by both lead and botulism. Oral reports by local Inuit that some of the crew members resorted to cannibalism were at least somewhat supported by forensic evidence of cut marks on the skeletal remains of crew members found on King William Island during the late 20th century.
Spartan, filled with a little history lesson, and with the promise of getting a good story of how dozens of men met their frozen fate? Yup.
O Negative Trailer
Damn.
Just read this synopsis:
A young woman and the man who cares for her race to find shelter in a roadside motel so they can feed her addiction, in this intriguing, wordless story about desire and dependency.
So, a few tics in the "Win" column here: It's bizarre, it seems well shot and it's all of 14 minutes. Director Steven McCarthy doesn't have a lot of time to dork around and there's not one wasted second here. Sometimes, a well-made short can be more resonant and true than anything that's 90+ minutes. Added bonus, if it doesn't connect like the punch it's trying to throw, you're off on your way to something else 15 minutes later. Not enough is made about the creativity possible with shorts and this trailer shows how tight it can twist you up if you let it. Not sure you can make a high concept last longer than 20 minutes without beating it into the ground? Scale it back and show what you've got.
Closet Monster Trailer
Daym.
Director Stephen Dunn does something with this trailer that I wish more would: create interest where there was none. I may not have a single clue as to what in the hell is happening here but we're being shown a human ballet that delicately drifts in and out of meaning. I think I get what's happening though without anything to provide any narrative cohesion it's tough to make any assertions. However, that's the hook. I want to know more, I want to get more. These are the moments that ought to create that urge to discover.
Ville-Marie Trailer
It was Irreversible.
It was Monica Bellucci that made Irreversible so devastating. What's here is director Guy Édoin's attempt to do something that Robert Altman was so good at: meshing intersecting stories into one, cohesive yarn. I'm giddy at the mere prospect of being able to consume this. Salty language in a foreign tongue, high drama and the photography on display are more than enough reasons to make this one to watch out for but if you need an even better reason it would be to see how well these stories will eventually mesh. If done right, this could be something more than fantastic, it could be memorable.
Nota bene: If you have any suggestions of trailers to possibly be included in this column, even have a trailer of your own to pitch, please let me know by sending me a note at Christopher_Stipp@yahoo.com or look me up via Twitter at @Stipp
In case you missed them, here are the other trailers we covered at /Film this week: