Cool Stuff: Marvel's Stan Lee Gets The LEGO Treatment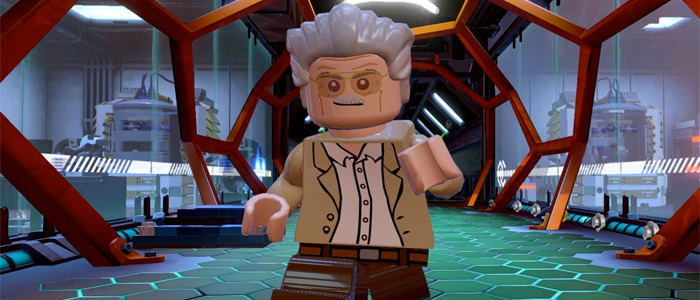 We've seen our fair share of custom LEGO sets, delivering building block versions of vehicles and settings from our favorite movies, such as the Jurassic Park visitor center or the armored vehicles of Mad Max: Fury Road.
However, rarely do we see a single person given the LEGO treatment. But if there's any person who was worthy of being recreated in building block form, it's someone like Stan Lee. The comic book writer and creator is responsible for creating some of Marvel's most iconic characters, from Spider-Man to Iron Man to X-Men, and now two custom Stan Lee LEGO Ideas projects are hoping to become official LEGO sets for fans to build at home.
Here are some images of the two custom sets from LEGO Ideas (via Nerd Approved):
As you can see the first is a bust of the older version of Stan Lee that we all know today, complete with his trademark glasses. The only problem with this set, even if it gets the 10,000 votes necessary to go in front of the LEGO approval board is that they don't really make LEGO sets like this. There's a first time for everything, but I'm not confident that LEGO would make this happen. Though it would be cool to see a whole line of busts like this.
The second set, on the other hand, is a pretty cool little mini set that would be a nice release at Comic-Con or something like that.  It's Stan Lee's office, complete with Spider-Man, Iron Man's helmet, Captain America's shield, Magneto's helmet, Thor's hammer, a Daily Bugle newspaper that says Doc Ock is still at large, and a photo of Jack Kirby.
You can vote for these sets to go in front of the LEGO approval board now, so click here to support the Stan Lee bust, or click here to support the Stan Lee office set. And if you're lucky, maybe LEGO will approve one of these.