Zach Galifianakis Is The Joker For 'Lego Batman'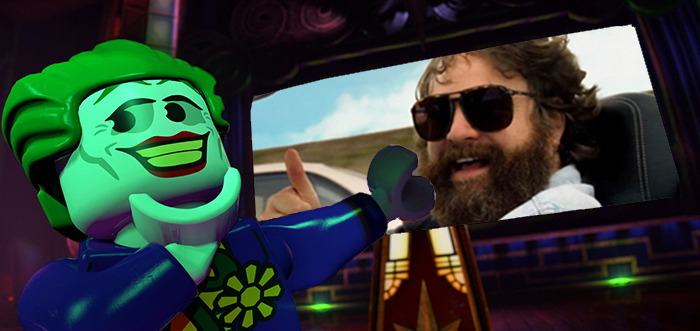 When you've got Will Arnett voicing Batman in a movie where the characters are all made out of LEGO, and Michael Cera to voice Robin, where does one turn to voice the Clown Prince of Crime? For Lego Batman, the first big Lego Movie spin-off that is planned for release in February 2017, the Lego Joker voice actor is Zach Galifianakis, who should bring something new to the role and be a great foe for Arnett. 
THR reports that Zach Galifianakis is nearly done with a deal to voice the Joker for Lego Batman, which The Lego Movie animation supervisor Chris McKay is directing from a script by Seth Grahame-Smith. Phil Lord, Chris Miller, Roy Lee, and Dan Lin are producing.
We don't know too much about Lego Batman at this point, but Phil Lord has teased that the film would center around the question of whether Batman could ever truly be happy. "Batman is the ultimate in white people problems," he said earlier this year. "He's like, 'oh, I'm so rich and handsome, women like me and I've got a Maclaren! Something about my parents!"
Meanwhile, the release date for The Lego Movie Sequel is still May 18, 2018. There's also the Ninjago movie, a sort-of Lego spinoff planned before Lego Batman came into being, which will be released in September 2017.
Galifianakis just finished shooting the Fox comedy Keeping Up With the Joneses, where stars opposite Gal Gadot, Isla Fisher, and Jon Hamm. He also stars in Masterminds, the comedy that has run into release date trouble thanks to the Relativity bankruptcy. There's no release for that movie right now, but we'll report on any changes there.