J.J. Abrams Won't Direct 'Star Wars: Episode 9,' Luke Skywalker Drew Him To 'The Force Awakens'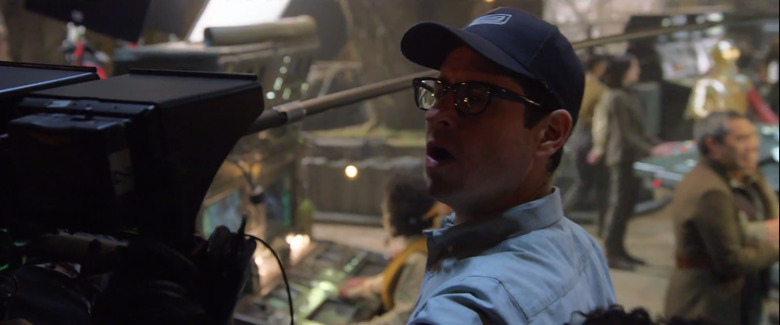 A slew of new goodies from Star Wars: The Force Awakens has hit the web today, from new photos of our new heroes and villains, to juicy new details on Adam Driver's First Order bad guy Kylo Ren. Now some details about the future of the new Star Wars trilogy have surfaced.
J.J. Abrams has confirmed that he will not come back to direct Star Wars: Episode IX, though as we know from an earlier interview, he will be executive producing the second and third installments of this new trilogy. In addition, the director revealed what finally convinced him to direct Star Wars: The Force Awakens, after initially turning down the job.
Who Will Direct Episode IX?
First up, when Entertainment Weekly asked Abrams if he would come back for Episode IX, he flatly stated, "No, I'm not going to direct Episode IX, as much as I am deeply envious of anyone who gets to work with this group of people on the future movies."
While Abrams previously denied that he would direct The Force Awakens before ultimately taking the job, it doesn't sound like this is something that will change as time goes on. Hearing about JJ Abrams not directing Star Wars Episode IX isn't all that shocking, mainly because we already heard rumblings that Jurassic World helmer Colin Trevorrow is being sought to direct Episode IX. Clearly, Lucasfilm is figuring out who they want behind the camera, even though the movie is still 4 years away.
Speaking of which, here's what Abrams told Empire back when he wasn't involved with The Force Awakens, seemingly not wanting to direct the film because of his status as a fan:
"I quickly said that because of my loyalty to Star Trek, and also just being a fan, I wouldn't even want to be involved in the next version of those things. I declined any involvement very early on. I'd rather be in the audience not knowing what was coming, rather than being involved in the minutiae of making them."
Who Is Luke Skywalker?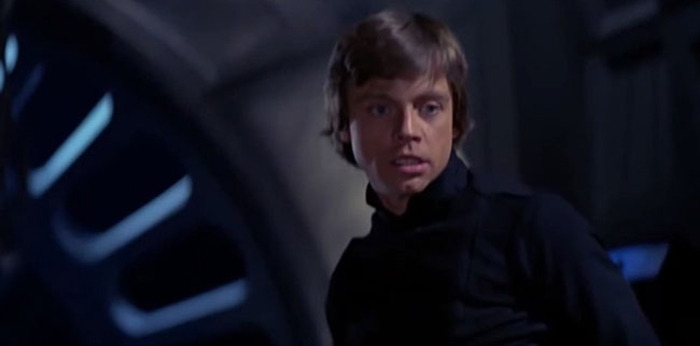 But as we know now, Lucasfilm was able to convince Abrams to take the job. So what changed? Lucasfilm President Kathleen Kennedy explained:
"In the context of talking about story and laying out what we were thinking, I said one thing to him: 'Who is Luke Skywalker?' He said, 'Oh my God, I just got the chills. I'm in.' I mean, it really was almost that quickly."
Indeed, more than almost anything else in the movie, fans are very curious as to where we find Luke Skywalker in The Force Awakens. There are a lot of rumors out there as to just how much screentime Mark Hamill will get in the sequel, and what state of mind Luke Skywalker is in, and there's even some contention as to whether he's still a good guy or a bad guy. But we really don't know anything about the original trilogy's hero in the new trilogy, and that's extremely exciting. (Stop reading now if you don't want to know any of the plot details revealed in Entertainment Weekly's cover story)
What we do know is that Luke's old lightsaber (which previously belonged to Darth Vader/Anakin Skywalker) from The Empire Strikes Back is a catalyst for the events that unfold in The Force Awakens as it falls into the hands of Finn (John Boyega) and Rey (Daisy Ridley) and they set off to get it back to its rightful owner, which leads them to Princess Leia. But since we just learned Kylo Ren is a Darth Vader obsessed villain, I'm betting he wants that lightsaber for himself.
Anyway, there's 127 days until Star Wars: The Force Awakens, and we're bound to find out plenty more about the new trilogy soon, so stay tuned.
Who do you think should direct Star Wars: Episode IX? Where do you think we find Luke Skywalker?
[sandbox image by Bob Thiele]