'Friday The 13th' TV Series Rises At The CW With New Writers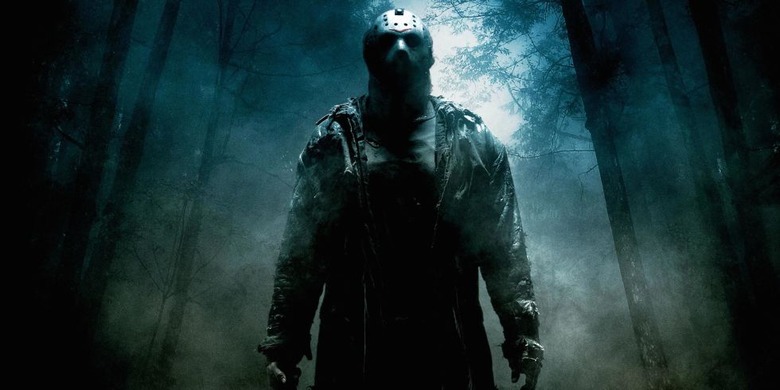 Last year producers were in development on a Friday the 13th TV series that sounded very The CW-ready and pretty dumb, with a plan to explore Jason Voorhees' in different time periods, and revelations about "his wacky family."
That version of the series appears to have quietly died off, but now there's a new Friday the 13th TV development. This one is actually headed for The CW. The new version features a different creative team, with the first script(s) coming from Steve Mitchell and Craig Van Sickle, who created the 1996 NBC series The Pretender.
Among many TCA statements made today, The CW boss Mark Pedowitz said "I'm a big believer in titles and franchises. It makes them break out of the pack in some ways." This definitely counts.
Deadline reports on the new developments and says "the masked Jason is being reimagined with a stronger feel of grounded reality." Presumably that means the "wacky family" stuff from the last TV concept is gone. Look, all fans really want to see is Jason killing people. That's what Friday the 13th is, which is part of what makes it relatively unsuited for a TV show. That said, if the writers and producers are willing to both create interesting characters and let them be unsafe near Jason, that could be interesting. The movies are a snapshot of an idea of what Jason does to a group of people — put a bigger group in more consistent contact with him, and the results could be interesting, and even quite frightening.
The current wave of Friday the 13th TV development began last year with a deal between Emmett/Furla/Oasis Films and Crystal Lake Entertainment to make an hourlong series based on the film franchise, with original Friday the 13th director Sean S. Cunningham around to exec produce.
The CW has changed a good bit in the past couple years, with shows like Arrow and The Flash bringing a lot of new viewership to the network. While it's still not the perfect home for a TV series based on this film franchise it is also no longer totally unsuited for the task.