No New 'Star Wars: The Force Awakens' Footage Or Trailer Planned For D23 Expo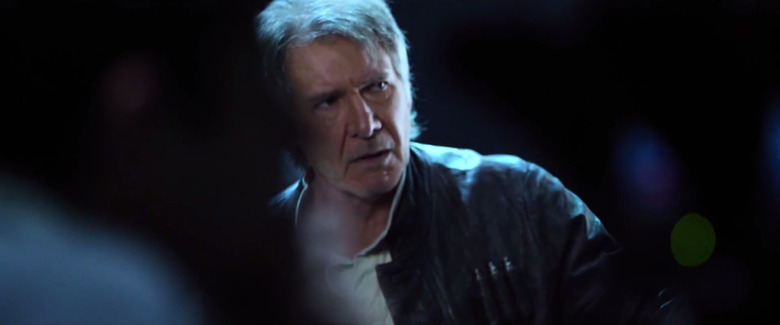 Disney's own convention, D23, begins late this week in Anaheim, CA, and we know there will be some Star Wars presence at the show, but what about new material from The Force Awakens at D23? In fact, don't expect a new Star Wars: The Force Awakens trailer, or even any new footage from the latest Star Wars episode, to come out of the Expo. But what about other non-Force Awakens possibilities?
EW reports from a conversation with JJ Abrams, who said,
It is true, we are showing no footage, behind the scenes or otherwise. In the fall, there'll be a trailer... We're thrilled to go to D23 and meet the fans, but it's a tricky thing to try and rush [footage] for a convention or preexisting event that would, of course, be fun to show something at.
We'd known that a trailer is coming this fall, but after the great behind the scenes montage shown in July at Comic Con, there had been some hope that D23 might feature a similar reel with a new look at the film. But Lucasfilm and Disney know they have something special with The Force Awakens, and that they can show relatively little from the film and still maintain a great public presence.
After all, it just takes a single new glimpse from the movie to send people spinning, as we saw with the South Korean TV spot that debuted online this week with a single new shot of film footage.
That said, there are other elements to reveal, and other Star Wars movies to tease. Gareth Edwards' Star Wars Anthology film Rogue One is shooting now. The first look at that movie was already revealed via a teaser at Star Wars Celebration earlier this year, and D23 could reprise the presentation of that teaser, and even potentially release it online.
Then there are other possible surprises for D23, as Force Awakens cast members could show up, a poster could be revealed, we could hear some of John Williams' new music, or even get word on further casting for the series. Many of those elements seem like long shots (there's really no reason for Episode VIII casting to be revealed yet, for example) but there's still a chance for some surprise.