Edgar Wright's 'Collider' Is Getting A Rewrite From 'The Revenant' Scribe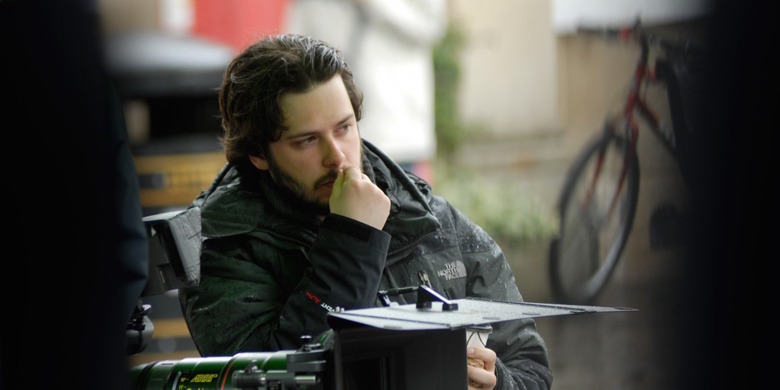 Edgar Wright is currently prepping Baby Driver, described as "the ultimate rock-and-roll car chase film," but one of his next directorial efforts is taking a step forward in the meantime. Mark L. Smith (The Revenant) has just been tapped to do a rewrite on Collider, a Paramount project produced by J.J. Abrams' Bad Robot. More on the Edgar Wright Collider rewrite after the jump. Deadline broke news of the Edgar Wright Collider rewrite. Smith has already closed his deal to pen the next draft of the screenplay. Mark Protosevich (of the Oldboy remake) and Wright wrote the first draft. Plot details are still being kept under wraps, though we've heard it would be a "smart and scary" sci-fi film.
Smith is coming off of The Revenant, which he co-wrote with director Alejandro González Iñárritu, based on the novel by Michael Punke, and is now at work on the video game adaptation Ghost Recon. He also has a Viking pic in development at Warner Bros. with Leonardo DiCaprio attached to star.
Otherwise, Smith's résumé is heavy on horror. His other credits include Joe Dante's The Hole, the upcoming Martyrs remake, Vacancy and its sequel, and Séance. That experience definitely seems to fit with Protosevich's earlier promises that Collider would be "real deal" scary, not winking scary like Shaun of the Dead or The World's End.
Still unclear is when Collider will shoot. Wright's Baby Driver will begin filming in the near future for release on March 17, 2017. The film stars Ansel Elgort as a getaway car driver who finds himself in trouble when a bank heist goes bad. Lily James stars as Elgort's love interest.
Wright has yet to announce which project will move next, once Baby Driver is done. Other projects on his to-do list include the YA adaptation Grasshopper Jungle and another Simon Pegg collaboration.