'Twin Peaks' Production Starts In September, Episode Count And Premiere Still TBD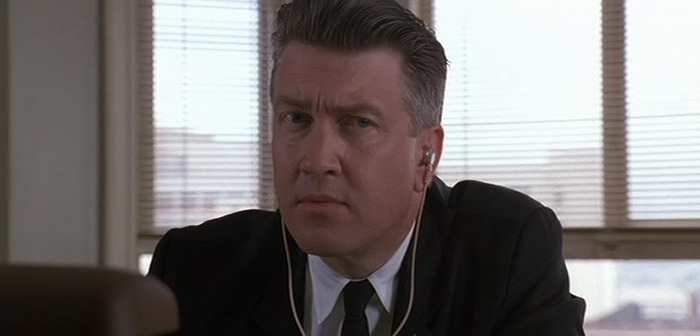 Showtime Networks President David Nevins spoke to the Television Critics Association today, and the premium network's plans for a Twin Peaks revival was a significant part of his announcements. When he started taking questions, I asked him specifically what happened with writer/director David Lynch's tweets in April, when the creator of the show said the Showtime series was moving on without him.
Lynch did return to the show, however and is now directing the entire series, with the official start of production set for September. The number of episodes is yet to be decided, as is the premiere date.
"I never had any doubts we were going to get him back," Nevins said. "This was a huge priority project to me. What happened was it became clear it was going to take more than nine episodes which was what we originally planned and budgeted for the length of the series. We had to work out the details of the series and I really wanted David to direct the whole thing. We eventually got through it."
How many more than nine episodes Twin Peaks will be, Nevins still doesn't know.
"They're going to decide," he said. "I expect it to be more than nine but it's open ended. I know what his shooting schedule and I'll let him cut it into as many episodes as wants to. He's directing it as one long movie is basically how he's approaching it.""
During his announcements, Nevins said Twin Peaks starts filming in September, adding, "Thank God." A title card on the screens in the ballroom provided a few more teases for Twin Peaks, shared publicly by the Showtime Twitter feed:
Shooting in September, Nevins still set 2017 as the potential air date, but it is possible it could be ready in 2016.
"I want it as badly and as soon as I think the biggest fans in the world want it, so I'm hoping to make 2016," Nevins said. "It's not clear. It's ultimately going to be in their control. They're going to shoot the whole thing and then they're going to start post. Bottom line is I'll take it when they're ready with it. I can't get any clear whether it's '16 or '17 but I'm hoping sooner than later."
Nevins couldn't reveal casting beyond the return of Kyle MacLachlan, who appeared on stage with him in January handing him a damn fine cup of coffee. "I think you should be optimistic that the people that you want will be there, and then there will be some surprises in addition," Nevins said. "It's not fully cast. They're not starting yet. There's a process to it but it's fairly clear where it's going."
With the resurrection of Twin Peaks on his network, and revivals of shows like X-Files, Prison Break and Full House on others, Nevins was asked if he'd consider making a limited series out of Dexter or other Showtime hits.
"Dexter's the one show that I would think about doing that," Nevins said. "It's a question of when the timing is right. If there's a willing ness to do it, I'd certainly listen. In general I'm about creating new stuff, the next thing."
Twin Peaks has an added bonus besides nostalgia. The character Laura Palmer actually said "I'll see you in 25 years," and that was some 25 years ago. "Twin Peaks is such a unique show, the promise in the original show, 'I'll see you in 25 years,' and to be able to bring it back 25 years later is irresistible."
During follow-up questions after the panel, Nevins confirmed Twin Peaks would film in both Los Angeles and Washington State. He also hinted about Agent Cooper's character 25 years later.
"I feel like it's very satisfying," Nevins said. "There are certain basic questions that I had at the end of the original given where Agent Cooper is, and I think those questions get answered. 25 years have passed but it resolves the questions left from the original series."