Tom Hardy Producing '100 Bullets,' May Star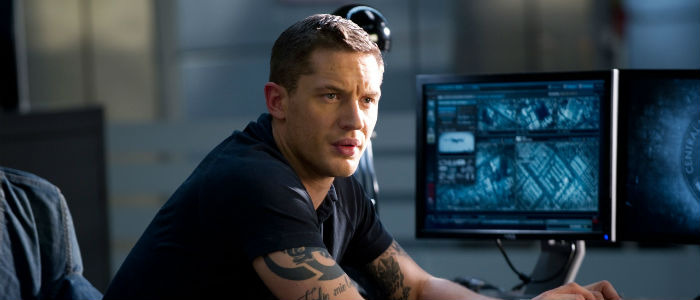 Tom Hardy is producing the video game adaptation Splinter Cell, with an eye to starring as well. Now he's also doing the same double-duty on a Vertigo comic book property: Brian Azzarello and Eduardo Risso's 100 Bullets, a sprawling crime saga which begins with one man who gives people who have been wronged the chance to exact violence revenge by giving them an untraceable pistol and one hundred bullets.
The book is at New Line, where most of the Vertigo titles are now housed, and since there's already a script for the 100 Bullets movie, by Chris Borrelli (The Vatican Tapes) maybe we'll see things moving forward more quickly than normal.
THR reports that this is the first Vertigo project to gain forward momentum since the entire line was moved from Warner Bros. offices over to New Line. (There's also the adaptation of Neil Gaiman's Sandman, which has Joseph Gordon-Levitt attached, but that was already in motion before the New Line move.)
Hardy had teased work on a DC movie a while ago while promoting Mad Max: Fury Road, after having to drop out of Suicide Squad. His comments were both cryptic and very specific, and now they make a lot more sense:
It contains elements of all kinds of stuff. From Ocean's Eleven, to Batman, you can get all the wrappers out and it would be a big, really cool, technicolor Pulp Fiction. It's a psychological fuckfest, it's absolutely awesome. It's as if you would take Transmetropolitan and make it happen, but it's not that out there [as in a futuristic cyberpunk world]. It's something which is much more real world. It could be like Heat, it could be fucking awesome.
All we know about the proposed direction for the 100 Bullets movie is that it will "remain true to the comic." That's no easy task, as the comic ran for 100 issues, and evolved far past the introductory concept of vengeance through a gun and 100 untraceable bullets that occupies the first issues.
And, yeah, as Hardy's comments suggest, 100 Bullets is not a superhero comic, but more of a strange pulp noir story. And that's what moving these properties from WB to New Line was all about: create a home for slightly lower-budgeted films that are more creator-oriented works, mirroring the original mandate for Vertigo Comics. Hopefully this one will work out as a good example of that concept brought to fruition.