'Louder Than Bombs' Teaser: 'Oslo, August 31st' Director Returns With Jesse Eisenberg And Isabelle Huppert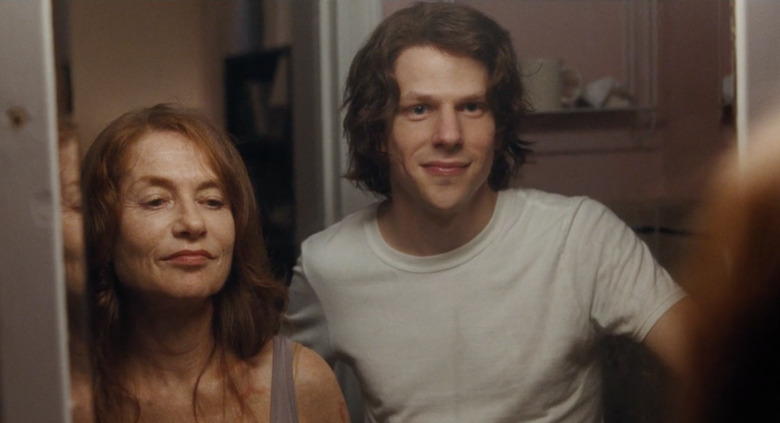 Joachim Trier's follow-up to the terrific Oslo, August 31st is Louder Than Bombs, which premiered at Cannes and will be seen at the Toronto International Film Festival. The film, which sees Trier setting a story in the US rather than in Norway, features an impressive cast, including Jesse Eisenberg, Gabriel Byrne, Isabelle Huppert, Devin Druid, Rachel Brosnahan, David Strathairn, and Amy Ryan, and follows a family which is dealing with the sudden death of its matriarch.
This Louder Than Bombs teaser is quiet, evocative, and rather beautiful, and it ends with a frightening and powerful shot.
I know, there's not a lot there, but knowing that Trier reunites with his Oslo co-writer Eskil Vogt, in conjunction with that cast and the basic premise of the film, it might be enough. I'm happy not seeing much more than that before getting to the film itself.
If you'd like to see a bit more legit footage, here are three clips from the film, which surfaced around the time of the Cannes premiere. This footage shows a bit of the dynamic between Eisenberg and Huppert in one clip, and Eisenberg and Devin Druid in another.
Louder Than Bombs will open in Norway in October, and has a spring 2016 release slated from The Orchard in the United States. Trailer via The Film Stage.
An upcoming exhibition celebrating photographer Isabelle Reed three years after her untimely death, brings her eldest son Jonah back to the family house – forcing him to spend more time with his father Gene and withdrawn younger brother Conrad than he has in years. With the three of them under the same roof, Gene tries desperately to connect with his two sons, but they struggle to reconcile their feelings about the woman they remember so differently.