'Westworld' Teaser: HBO Goes For Hardcore Science Fiction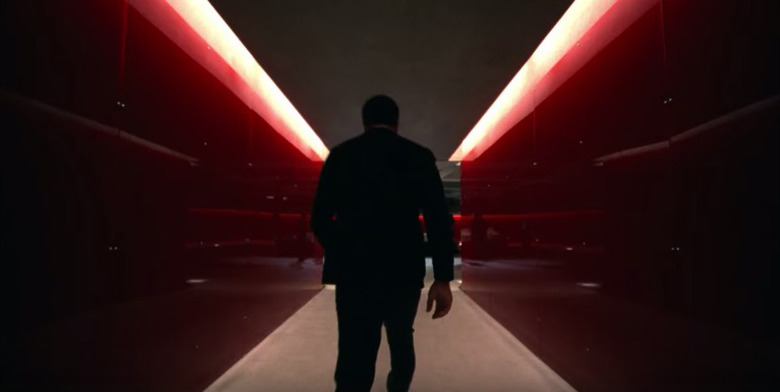 HBO debuted the first Westworld teaser to coincide with the season finale of True Detective. The brief tease for the series-length remake and expansion of Michael Crichton's 1973 sci-fi film is certainly eye-catching and intriguing.
We don't know much about the show. Westworld comes from exec producers Jonathan Nolan, Lisa Joy, and J.J. Abrams, and has been called "a dark odyssey about the dawn of artificial consciousness and the future of sin." Combine that with the plot of the original film, which features an amusement park for adults in which synthetic humanoids help recreate a few different periods from history, but also become very dangerous when they malfunction, and we're excited to see what the team has created.
This Westworld teaser has some gorgeous and very tantalizing shots; check it out below.
(Looking at that the shot we used as the header image above, I also wonder if one of the Westworld producers is a fan of the 2010 film Beyond the Black Rainbow.)
It's the couple shots from the end of the teaser, with the skull-faced figure and the humanoid shape being drenched in white — a synthetic being created, perhaps? — that are the most superficially intriguing. But this show seems to be setting aside the "robots run amok" concept of the original movie in favor of something more nuanced, and which perhaps does a lot more to show us the perspective of the artificial workers in Westworld, who are coming into their own consciousness.
While you'll only see some of them in the footage above, the cast features Anthony Hopkins as Dr. Robert Ford, the creative director of Westworld, and Jeffrey Wright as Bernard Lowe, who works as head of the Westworld programming division. He created the artificial people in the park.
Evan Rachel Wood is Dolores, one of the artificial people. James Marsden appears, and Sidse Babbett Knudsen plays Theresa Cullen, Westworld's operations manager. Eion Bailey is Logan, a return visitor to Westworld, while Jimmi Simpson plays a new visitor to the park. Clifton Collins Jr. is Lawrence, "a sly criminal who really knows his way around Westworld."
We'll see more before Westworld premieres in 2016, but most of the show's mysteries won't be revealed until next year. Teaser via HBO.