VOTD: Breaking Down The Dragon Visual Effects In 'Game Of Thrones' Season Five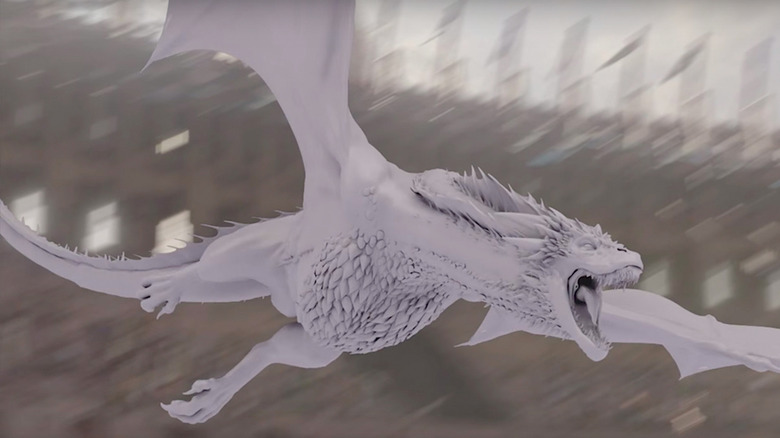 Just last month, not long after the fifth season of Game of Thrones came to an end, we featured a look at some of the impressive and sometimes invisible visual effects of HBO's hit fantasy series. And before that, there was a special emphasis places on the visual effects of the exciting episode "Hardhome." But we've yet to dive into the visual effects of the dragons.
That changes today with a new featurette that looks at how the dragons were created in the episode "The Dance of Dragons." Keep in mind though that this is the second to last episode of the fifth season, so if you're not caught up, then you will want to wait to watch this featurette to avoid spoilers. But if you're all good, then watch the Game of Thrones dragons visual effects featurette below!
Thanks to Wired for this look at the Game of Thrones visual effects:
The visual effects used to bring the dragons (who are much bigger than when they first appeared) to life have gotten much better in the relatively short amount of time that the show has been on the air. And this one is particularly tricky since the dragon has to interact with a few different elements, such as attacked warriors and most importantly, Daenerys Targaryen (Emilia Clarke) hopping on its back.
And as you can see, there are tons more visual effects here at work than just a giant computer generated dragon. These kind of effects were once just a dream, but now they're used on the relatively cheaper medium of television to great effect. And if you're curious to see just how the visual effects of Game of Thrones have evolved over the years, check out another in-depth featurette right here.
Are you impressed by the visual effects of Game of Thrones?