Greta Gerwig Writing And Directing 'Lady Bird'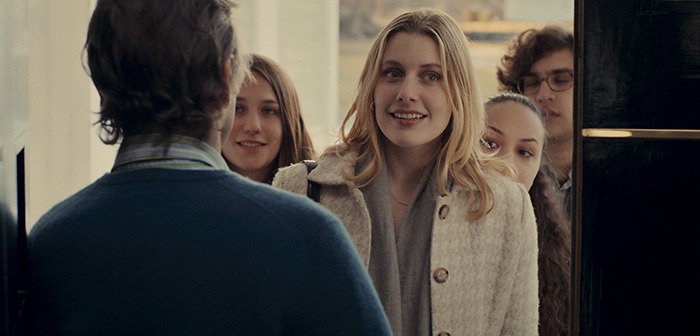 Greta Gerwig, who we just saw in the latest trailer for Mistress America, is prepping to tackle her first solo directorial gig. She previously co-directed Nights and Weekends (with Joe Swanberg, back in 2008) and has co-written films including the Swanberg-directed Hannah Takes the Stairs, Frances Ha, and the aforementioned Mistress America.
So we're excited to see her take the directorial chair on Lady Bird, her own solo film. And with that primary duty hers, this will be a project for which Gerwig finds someone else to star.
Deadline reports on the Lady Bird development, saying that the film is backed by IAC Films, with Scott Rudin producing along with Eli Bush and Evelyn O'Neill. A March 2016 shoot is planned, with locations in Sacramento, CA.
Sacramento is both Gerwig's home city, and also a location in Frances Ha. So while the filmmaker's personal history may be the biggest influence on this film, the Playlist wonders if material Gerwig wrote for Frances Ha might have led to the Lady Bird script. The site points to comments from Gerwig in 2013, where she said,
I had written a long section that had taken place in Sacramento. It was about 30 pages, it was a long section, and a lot of things happened and there were new characters. At some point, Noah said, 'I think we have to cut that section. I don't think it fits.' I was really upset about it, but then he was right. It just didn't fit in the story, I think.
All we know about Lady Bird comes from Deadline, which says the film will be "the story of a young woman's last year spent in Sacramento."
Before getting deep into the Lady Bird project, Gerwig will shoot a role in 20th Century Women, which Mike Mills (Beginners) is directing, and which also features Annette Bening, Elle Fanning and Billy Crudup.