FX Renews 'The Strain,' Picks Up 'Better Things,' Moves 'Archer' To FXX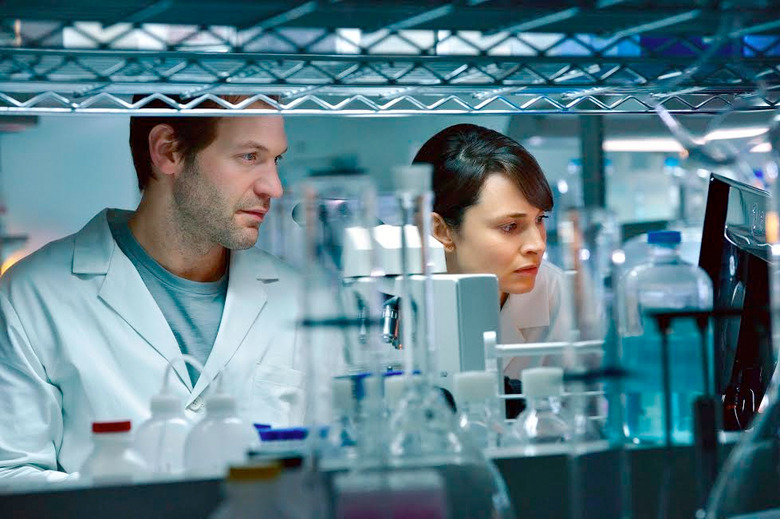 The Television Critics Association panels have been going on for the past week or so, and we've had plenty of great updates from Fred Topel's interviews and coverage that you can check out right here.
Today, straight from the TCA, comes some announcements from FX, which includes a renewal for a third season of The Strain, orders for two new comedy series featuring some familiar FX talent, a new home for Archer, and fall premiere dates for American Horror Story: Hotel, the second season of Fargo and more.
Get details on the new and returning FX 2015 TV shows after the jump!
The Strain
With the second season currently airing on Sundays at 10pm Eastern, FX has just announced that The Strain will return for a third season, continuing the series adaptation of Guillermo del Toro and Chuck Hogan's best-selling novel trilogy. Eric Schrier, President of Original Programming, says, "Guillermo and Carlton [Cuse] have delivered two thrilling seasons of The Strain that are captivating and visually arresting, doing justice to the original novel trilogy and meeting fans' high expectations in the process. We're excited to see them carry this powerful story into a third season on FX."
Here's what's been going on in the second season if you haven't been keeping up:
In the current second season, the transformation has begun. It can no longer be denied — New York City is rapidly falling to an evil epidemic, and no one is coming to its rescue. Its citizens must fight or die. Dr. Ephraim Goodweather (Corey Stoll) and his unlikely allies tried to take down the embodiment of this evil — the Master — and failed. Now Eph and Dr. Nora Martinez (Mia Maestro) concentrate on creating a biological weapon to wipe out the creatures, while Abraham Setrakian (David Bradley) searches for an ancient book he hopes will reveal the strigoi's entire history...and possibly a way to kill them. Meanwhile, the Master is out for revenge, unleashing new and even more terrifying breeds of bloodthirsty creatures after our team.  Our team must find a way to defeat him before the infection spreads too far and becomes irreparable...before they become monsters themselves.
Fall Premiere Dates
FX also revealed the premiere dates for the freshman series The Bastard Executioner from Sons of Anarchy creator and showrunner Kurt Sutter, as well as returning series Fargo and American Horror Story. Get details on each of the shows, complete with official synopses, just below.
The Bastard Executioner is a blood-soaked, medieval epic that tells the story of Wilkin Brattle (Lee Jones), a 14th century warrior, whose life is forever changed when a divine messenger beseeches him to lay down his sword and lead the life of another man: a journeyman executioner. Set in northern Wales during a time rife with rebellion and political upheaval, Wilkin must walk a tight rope between protecting his true identity while also serving a mysterious destiny. Guided by Annora (Katey Sagal), a mystical healer whose seeming omniscience keeps Wilkin under her sway; manipulated by Milus Corbett (Stephen Moyer), a devious Chamberlain with grand political aspirations; and driven by a deepening connection with the Baroness Lady Love Ventris (Flora Spencer-Longhurst), Wilkin struggles to navigate political, emotional and supernal pitfalls in his quest to understand his greater purpose.
The series premieres on September 15th at 10pm Eastern on FX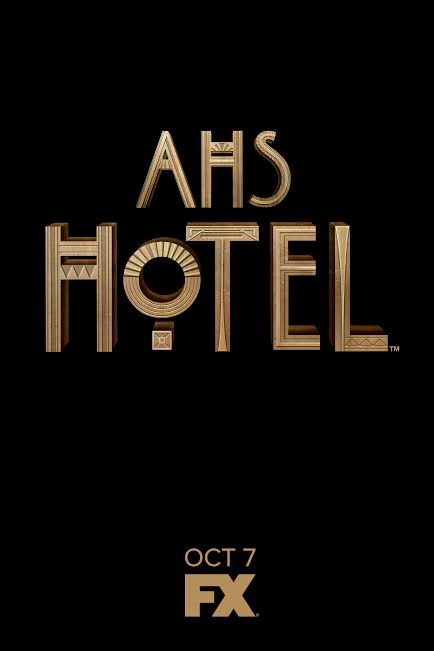 American Horror Story: Hotel features an all-star cast of Lady Gaga, Sarah Paulson, Kathy Bates, Angela Bassett, Wes Bentley, Matt Bomer, Chloë Sevigny, Denis O'Hare, Cheyenne Jackson, Evan Peters and Finn Wittrock.
Ryan Murphy serves as Co-Creator, Showrunner, Executive Producer, Writer and Director of American Horror Story: Hotel and Brad Falchuk is Co-Creator, Executive Producer and Writer. Tim Minear, Brad Buecker, Jennifer Salt, James Wong and Alexis Martin Woodall also serve as Executive Producers. The American Horror Story franchise is produced by Twentieth Century Fox Television.
American Horror Story: Hotel premieres on October 7th at 10pm Eastern.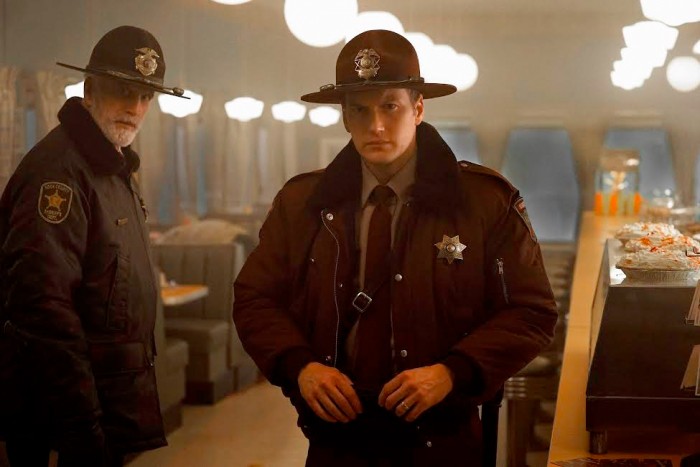 Here's info on the second season of Fargo, which has an October premiere date set.
The all new "true crime" case of Fargo's new chapter travels back to 1979 in Sioux Falls, South Dakota and Luverne, Minnesota.  "Lou Solverson" (Patrick Wilson), a young State Trooper recently back from Vietnam, investigates a case involving a local crime gang, a major Mob syndicate and a small town beautician "Peggy Blumquist" (Kirsten Dunst) and her husband "Ed" (Jesse Plemons), the local butcher's assistant.  Helping Lou piece things together is his father-in-law, "Sheriff Hank Larsson" (Ted Danson).
The investigation will lead them to a colorful cast of characters that includes "Karl Weathers" (Nick Offerman), the town lawyer of Luverne, Minnesota.  A Korean War vet, Karl is a flowery drunk blessed with the gift of gab and the eloquence of a true con artist.  Three-time Emmy winner Brad Garrett will play "Joe Bulo," the front man for the northern expansion of a Kansas City crime syndicate.  The new face of corporate crime, Joe's bringing a Walmart mentality to small town America.  His number two is "Mike Milligan" (Bokeem Woodbine).  Part enforcer, part detective, Mike is always smiling – but the joke is usually on you.  Bulo and his crew have their sights set on the Gerhardt crime family in Fargo, currently led by matriarch "Floyd Gerhardt" (Jean Smart).  With her husband at death's door, Floyd takes over the family business, frustrating her eldest son, "Dodd Gerhardt" (Jeffrey Donovan).  An impatient hothead with a cruel streak to match his ambitions, Dodd can't wait for both his parents to die so he can take over and expand their business from kingdom to empire. "Bear Gerhardt" (Angus Sampson) is the middle son, an intimidatingly large man who, although inarticulate, is the most decent of his clan. "Rye Gerhardt" (Kieran Culkin), the youngest of the Gerhardt family, views himself as a big shot, but in reality he's just a small dog who barks big.
Fargo premires on October 12th at 10pm Eastern on FX.
***
Find out about a new animated comedy series joining Archer on FXX and more on the next page.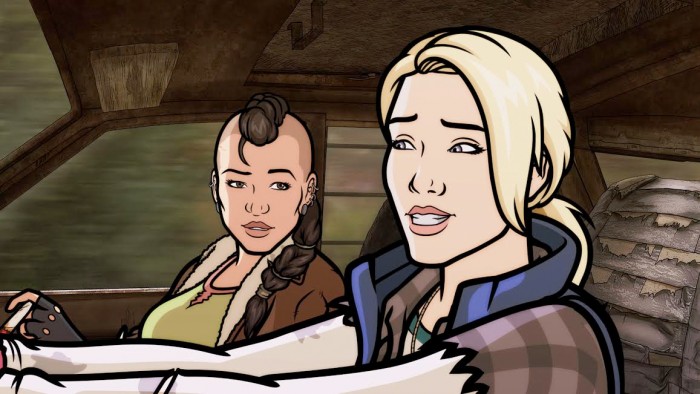 FXX picked up a new animated series called Cassius and Clay (above), presented in the same style of their successful comedy Archer. In fact, for the latter series' seventh season, it will be joining Cassius and Clay on FXX in 2016, joining shows like It's Always Sunny in Philadelphia, You're the Worst and Man Seeking Woman.Cassius and Clay is a new buddy action comedy featuring It's Always Sunny star Kaitlin Olson as Cassius Cordwood, a hard-drinking, quick-thinking, fast-talking bull-s***ter who has more debts than sense and Lake Bell as Shopcarter Clay, the fastest gun in the post-apocalyptic South — she doesn't go looking for trouble, she shares a station wagon with it. Here's how Nick Grad of FX describes the show:
"Tearing through the Smoky Mountains, Cassius and Clay don't just survive the end of the world – they thrive on it with a pack of misfits who persevere against all odds in this Southern-fried apocalypse."
The show will also feature the voice talents of Susan Sarandon, as a series regular, along with JB Smoove, Kevin Michael Richardson, Jeffrey Tambor, Katy Mixon, Robert Patrick and Stephen Root. Archer creator Adam Reed will write and executive produce the series with Megan Ganz (Modern Family, Community).
Better Things
FX has ordered a first season for a new comedy series called Better Things, featuring recurring Louie guest star Pamela Adlon, who is also executive producing the show along with Louis C.K. (both co-created the show as well). Here's the official synopsis of the new show starring Adlon as working single mother:
What's it like to be a working woman raising three daughters on her own? Don't ask. Ok. Since you asked. Things get gnarly. And bloody. And funny. Well to you, anyway.  In Better Things, Adlon plays "Sam," a working actor with no filter trying to earn a living, navigate her daughters' lives, have fun with a friend or two, and also – just maybe – squeeze in some private time once in a while. Her life is funny to watch, but you wouldn't want to live it (except sometimes).
Mikey Madison, Riley Watson and Olivia Edward star in the series as Adlon's three daughters.
No release date has been set for Better Things, but stay tuned for more on that show and all of the forthcoming fall television programs coming very soon.