Rebecca Ferguson Among Trio Testing For Bella Donna Boudreaux In 'Gambit'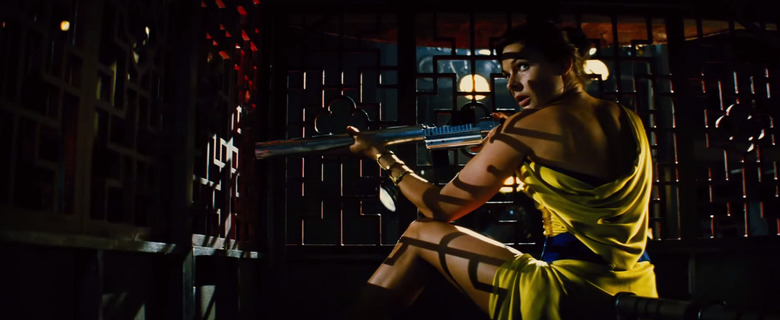 I know, the shortlist story is a terrible trend, but it's good to know that we're not the only ones who saw Rebecca Ferguson in Mission: Impossible – Rogue Nation and hoped she would immediately show up in other films.
Now there's a shortlist of women who are reportedly the top contenders for the lead female role in Gambit. All three are said to be testing soon, all three have significant roles in major 2015 action films, and all are fairly different from one another. Ferguson is right there at the top of the list. And she isn't the only Mission: Impossible veteran on the list, either!
Deadline reports on the talent pool, saying that the role in question is Bella Donna Boudreaux, a childhood friend of Gambit's, and a woman with whom he has a somewhat complicated relationship with as an adult. While Gambit is raised by the Thieves' Guild, Bella Donna is a daughter of the rival Assassin's Guild, complicating any possible relationship between them.
(The Bella Donna storyline, at one point, also involves the weird Marvel alien race the Brood, which elevates my hopes just slightly that we might eventually see the Brood on screen. Probably not this time, though.)
With that in mind, here's the list:
Rebecca Ferguson, of Mission: Impossible – Rogue Nation and The White Queen.
Lea Seydoux, of Blue Is the Warmest Color, Spectre, and, lest we forget, Mission: Impossible – Ghost Protocol.
Abbey Lee, of Mad Max: Fury Road and the forthcoming Nicolas Winding Refn film The Neon Demon.
One question is: how action-heavy will this role be? Abbey Lee played The Dag in Fury Road — aka the witchiest of the Wives — and she seems like a very different physical presence than Ferguson, with Seydoux somewhere in between. At this point, from the producers' perspective, I'd think Ferguson would be the person of greatest interest, but we don't know precisely what they're looking for.
Rupert Wyatt will direct the X-Men spinoff, which stars Channing Tatum as the Cajun whose mutant power allows him to create and control kinetic energy. He's also a skilled thief, fighter, and card thrower, with his card-throwing capabilities becoming potent when combined with his mutant power. The film is set for release on October 7, 2017.