'Vinyl' Trailer: The Unrepentant '70s Rock Excess Of Martin Scorsese's New HBO Series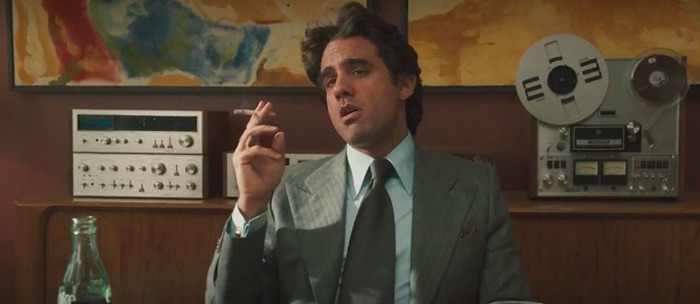 Here's the first legit footage from Vinyl, which is the new HBO show from Martin Scorsese, Mick Jagger, and Terence Winter. And while we really liked the brief mood-setting teaser released earlier this week, this is something else altogether. Imagine the energy and approach Scorsese took to The Wolf of Wall Street, applied to a story set in the office of a struggling late '70s record label and the stages and back rooms of the '70s music scene.
Bobby Cannavale plays the president of the label American Century Records, and the first Vinyl trailer uses him as a way to introduce the first footage. 
This is kinda red-band thanks to a little bit of bad language.
Trailer via HBO.
To refresh, the show features Mick Jagger's son James Jagger plays a punk frontman named Kip Stevens in the series — who looks more New York Dolls punk than, say, Ramones punk — and the series also features Ray Romano as Cannavale's friend and partner; Olivia Wilde as his wife; Andrew "Dice" Clay as the owner of a radio franchise; and P.J. Byrne, Joe Caniano, Max Casella, J.C. MacKenzie, Birgitte Hjort Sørensen, Juno Temple, Jack Quaid, and Paul Ben-Victor.
Vinyl premieres in 2016.
From Martin Scorsese, Mick Jagger and Terence Winter, this new 10-episode drama series is set in 1970s New York. A ride through the sex- and drug-addled music business at the dawn of punk, disco, and hip-hop, the show is seen through the eyes of a record label president, Richie Finestra, played by Bobby Cannavale, who is trying to save his company and his soul without destroying everyone in his path.