Sequel Bits: Bourne Franchise, 'Bill & Ted 3, 'Neighbors 2,' 'Creed 2' And More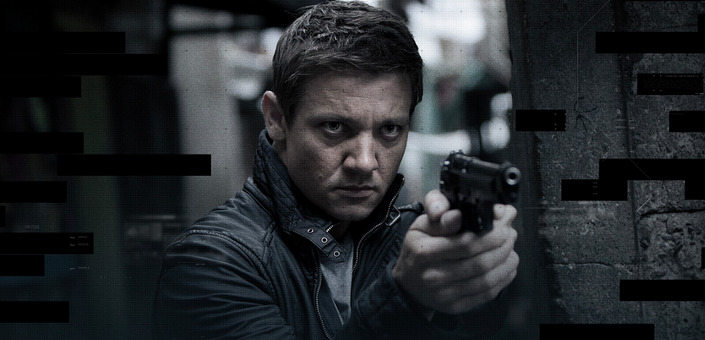 There's so many Sequel Bits here, they might start forming Sequel Chunks:
Jeremy Renner still wants Bourne crossover movie
Michael B. Jordan says Creed is first in a franchise
Alex Winter still hyping up Bill & Ted 3
Neighbors 2: Sorority Rising confirms returning cast
Maze Runner: The Scorch Trials gets MPAA rating
Barbershop 3 has a new release date
Mad Max: Fury Road gets a prequel comic from DC Comics
Snow Queen 3 coming in 2016
Even though there are no plans to Jeremy Renner's Aaron Cross from The Bourne Legacy meet Matt Damon's Jason Bourne from The Bourne Identity, the former hopes that it will happen one day. Renner says, "I love that world. I love the character. If they want to do that, I'm in. there's no 'no' coming from this direction. I don't pull the strings on that..." [ScreenRant]
***
Michael B. Jordan has been making the press rounds for Fantastic Four, and he was asked about his forthcoming boxing drama Creed, a spin-off of the Rocky franchise starring Sylvester Stallone. When asked if we'll see his character Adonis Creed, son of Apollo Creed, getting his own boxing franchise too, Jordan said, "[Creed is] definitely not one and done. Definitely a franchise, for sure. We're already thinking about the next ones, too." [ComicBook.com]
***
Bill & Ted 3 is still stuck in development, but that's not stopping Alex Winter from hyping up the comedy sequel. In an interview he said:
"It's exciting to come back to the characters. The fun thing about them is that they're ageless. You play them in terms of who they are spiritually. Their mannerism and physicality are not tied to age. We played them like 9-year-old kids. They still have that quality. The comic potential of that becomes even better as it becomes more discordant. It will be funnier because they're older."
But we still don't know when we'll see this sequel get off the ground. [The Next Web]
***
Neighbors 2: Sorority Rising is coming next summer, and a few more returning cast members have been revealed. Jerrod Carmichael recently appeared on Opie and Anthony's radio show and confirmed that he'll be back for the sequel, and this time he's working as a cop alongside Hannibal Buress, reprising his role from the first film. In addition, Carla Gallo will be back as one of Seth Rogen and Rose Byrne's friends, who was previously married to Ike Barinholtz, who will also hopefully be back this time. [Twitter/The Wrap]
***
Barbershop 3 will now be arriving in the spring of 2016 as the comedy sequel has just been given a new release date of April 15th, 2016. Ice Cube is back with a cast that also includes a combination of returning and new faces like Cedric the Entertainer, Queen Latifah, Nicki Minaj, Keke Palmer, Eve, Anthony Anderson, Common, Tia Mowry, Lamorne Morris, Deon Cole, Auntie Fee, Marcia Wright and Regina Hall. [Deadline]
***
Maze Runner: The Scorch Trials has been rated PG-13 for "extended sequences of violence and action, some thematic elements, substance use and language." [Ropes of Silicon]
***
Mad Max: Fury Road is getting a prequel from DC Comics. Here's the synopsis of the comic book:
Left for dead and his V8 Interceptor stolen, Max Rockatansky sets out to retrieve it...heading straight into the bowels of the sunken city with nothing but his sawed-off shotgun. But the stakes are much higher than the fate of Max's ride – an innocent girl, Glory, has also been kidnapped by the depraved Buzzards. By the time Max arrives, it may already be too late...
The comic was written by Max Max: Fury Road filmmaker George Miller, along with Nico Lathouris and Mark Sexton, the latter also being the one who provided the artwork. [Los Angeles Times]
***
Russia's Wizart Animation and China's Flame Node are working on another sequel to the 2012 animated feature Snow Queen. The title of the new movie is Snow Queen 3: Fire and Ice, and it's expected to be completed sometime in late 2016. [Variety]
***
That's all for this edition of Sequel Bits. Stay tuned for more.