'Doctor Strange' Will Be "Marvel's Fantasia", But What Does That Mean?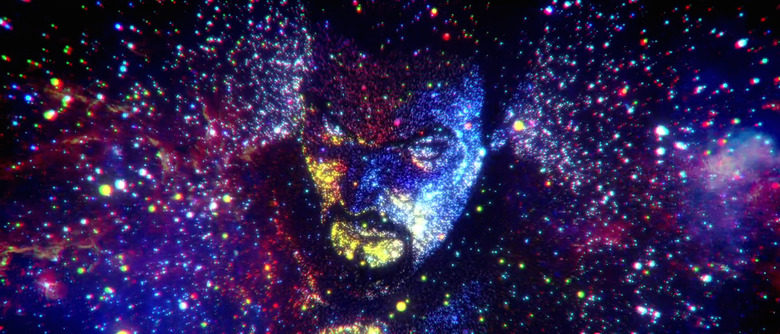 Marvel's Doctor Strange is gearing up for production this fall ahead of its November 4th, 2016 release date, and the film's cinematographer Ben Davis (Guardians of the Galaxy) has shared what the film's visual style might look like. He says that the film, directed by Scott Derrickson (Sinister) will look like "Marvel's Fantasia." But what does that mean? Find out after the jump.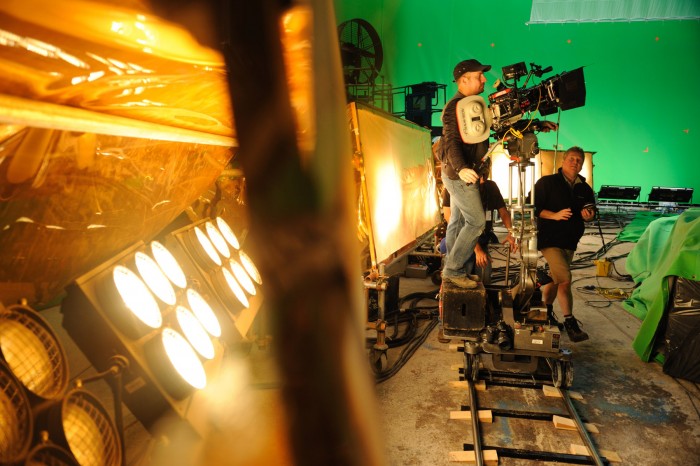 Cinematographer Ben Davis, who was also the director of photography on Marvel's Guardians of the Galaxy and The Avengers: Age of Ultron, spoke about his next film during the BAFTA Masterclass in London. He briefly described how the look of Doctor Strange will be different from previous Marvel films. The following quote comes from ScreenDaily:
"It has a very psychedelic grounding, and it's not your typical Marvel action movie ... Most of the work within it is about other dimensions. And I described it, I think, when I was talking to Marvel as Marvel's Fantasia, in a way, because it's so sort of out there and different to everything else that they've done."
By Fantasia, Davis is referring to the 1940 animated film produced by Walt Disney. The film consisted of eight animated segments set to pieces of classical music conducted by Leopold Stokowski.  The Toccata and Fugue in D Minor segment is very abstract, with animated lines, shapes and cloud formations reflecting the sound and rhythms of the music. Another segment, Night on Bald Mountain by Modest Mussorgsky features the devil Chernabog summoning restless souls and evil spirits who dance and fly through the air towards Bald Mountain until they are driven back by the sound of an Angelus bell as night fades into dawn. Here is a trailer for Fantasia in case you've never seen the film:
Judging by his description, you can get a sense of how the film will likely have an abstract, surreal and/or fantastic look unlike any of the other Marvel films. And as we said, Davis worked on Guardians of the Galaxy which already introduced some crazy colorful visuals into the Marvel galaxy.  But don't let that Fantasia comment lead you to believe that Doctor Strange will be a colorful and bright film like Guardians was. Davis added that the palette of the film will be very dark:
"It's a very dark movie, I'm pleased to say ... DP's always love the word 'dark'. The trouble is that most producers don't like dark. Mostly you get into DI [Digital Intermediate process] and people don't seem to like dark anymore!"
Davis went on to talk about how they are already planning a lot of the film in pre-visualisation:
"There's a lot of pre-visualisation, and there's a lot of work which is very hard – you look at it and you see the imagery that they've created for it and you think, 'Well how the hell do we shoot that!?' because it's all sort of Escher stuff. It's all very out there. I can't really say much more about it, I'm afraid. But I think it'll be really interesting."
Pre-visualisation is typical for any big blockbuster film, but Davis' suggestion that "there's a lot" does seem to suggest there might be a lot of computer generated imagery at play. For example, here is a look at previs from The Matrix Reloaded:
Davis' mention of Escher is of course a reference to Dutch artist M.C. Escher who is probably best known for his mathematically inspired art os the impossible. Here are some examples of his work:
And if that doesn't send your imagination racing, nothing will. Many films and filmmakers have tried to harness the visual style of M.C. Escher, most notable is probably Jim Henson's Labyrinth.
Doctor Strange stars Benedict Cumberbatch (Sherlock) as Stephen Strange, an arrogant surgeon whose hands are damaged, leading him to more than one kind of personal reinvention.  Rachel McAdams (True Detective) is set to co-star, possibly as Clea, a student of Strange's and ultimately a woman who can compete with him on a mystical level. Scott Derrickson (Sinister) is directing the film from a script by Jon Spaihts (Prometheus) . Doctor Strange will hit theaters on November 4th, 2016.