'Visions' Trailer: Sanity Frays For Isla Fisher And Jim Parsons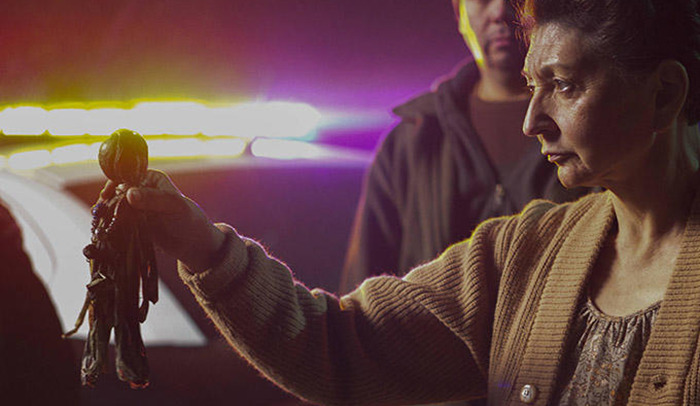 Blumhouse Productions has two great films out this summer: Creep, with Mark Duplass and Patrick Brice, and this week's The Gift, with Joel Edgerton, Jason Bateman, and Rebecca Hall. Now add Visions to the list of Blumhouse films with great if somewhat unlikely casts. The movie features Isla Fisher, Gillian Jacobs and Jim Parsons, and the first international Visions trailer will show you some of the particular horrors created for this film as the characters deal with pregnancy and a new house that seems to have echoes of really bad old stuff.
That trailer definitely amps things up to a degree that looks more cheesy than scary, but I can see the outline of a good movie there. The basic elements are all there, so I'm hoping this is just a poorly-cut trailer. And hell, no one expected anything from The Gift and that turned out to be very good.
We don't know what the release plan is for Visions in the US, but it does have an international release set for September 17.  Trailer via GV Pictures.
Leaving her hectic city lifestyle behind, young mother-to-be Eveleigh joins her husband David at their beautiful new vineyard home only to be plagued by terrifying noises and visions of a sinister hooded figure. No one else hears or sees these hallucinations, not even David, who grows increasingly worried about his wife's well-being. Desperate to prove her sanity, Eveleigh hunts down locals who reveal the haunted history of the vineyard in which she now resides. But when the pieces come together, the answer is far different – and more dangerous to her and her baby – than she ever imagined.