'San Andreas' Director Brad Peyton Books A Military Action Movie At Sony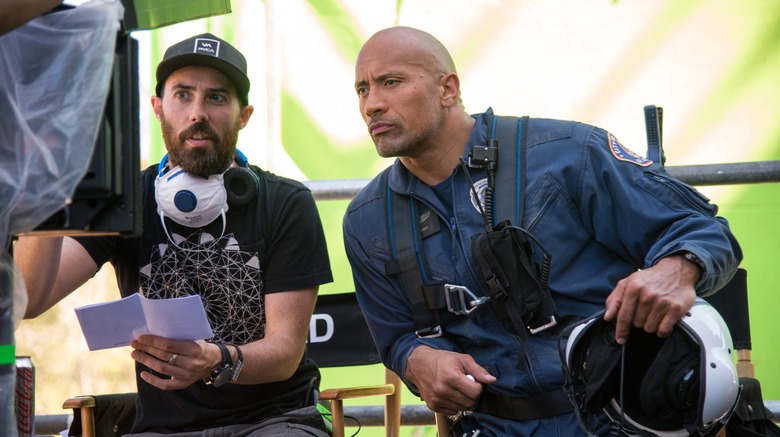 Brad Peyton (above left) has carved himself a nice directorial career thanks to a partnership with Dwayne Johnson. The two did Journey 2 The Mysterious Island together, followed by San Andreas, and they have plans for Journey 3 and the video game adaptation Rampage. Now Peyton has signed for a movie that doesn't (yet) feature The Rock: a "high-concept action-adventure film" that follows the work of a military team.THR reports that Art Marcum and Matt Holloway (Iron Man) are scripting. And while there's no cast or significant story detail available just yet, there are intimations that the Sony film will be a broad action movie rather than a realistic military thriller.San Andreas topped out at just under $500m globally this summer, but that's a respectable number for a non-franchise movie. And so expect to see more of Peyton, even with his name already attached to three big projects, between this, Journey 3, and Rampage. That project lineup is clear enough indication that he's making the most of the visibility attained through doing multiple films with The Rock. And if Rampage works, he could end up being one of those names we see on wishlists for further big studio projects.
As for Rampage, we only know that the screenplay was written by Ryan Engle, who also wrote Liam Neeson's action movie Non-Stop, and that it will presumably follow the basic video game concept that sees a set of giant monsters terrorizing a city. Word is that the idea is to use the concept to "make a smartly-budgeted monster movie in the vein and tone of Ghostbusters and Independence Day," but that's the sort of thing every producer wants to make — not too expensive, with a four-quadrant appeal. We'll see.
There's no release date for Rampage at this point. We'd be surprised to see the planned Journey 3 even happen — it's been three years since that was announced — but maybe that will be squeezed in somewhere.