'Spider-Man' Rumors Hint At His Role In 'Civil War' And New Villain For 2017 Movie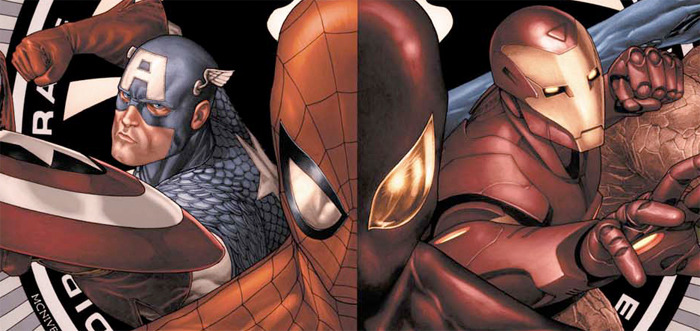 Just recently we heard that the Spider-Man cameo for Captain America: Civil War had already been shot. However, some new information has surfaced to indicate that we shouldn't expect the wallcrawler just to swing by and say hello in his first appearance in the Marvel cinematic universe.
In addition, another rumor has popped up with word on what villain we'll see taking on Spider-Man when he gets rebooted again with a new franchise beginning in 2017, this time co-produced by Marvel Studios.
Get the details on these Spider-Man rumors after the jump!
First of all, let's talk about that appearance Spider-Man will make in Captain America: Civil War. Just recently we heard from writers John Francis Daley and Jonathan Goldstein that they were going to check out what was being done with the webslinger, which implied that Tom Holland had already shot his appearance in the movie. It also made some people think that his role would be small and not have too much of an impact on the events of the Captain America sequel.
However, Birth.Death.Movies has heard otherwise, and reports:
How many scenes will Spider-Man be in? I don't know the exact number, but sources have recently made it clear to me that there's more Spider-Man in this movie than I expected. Spider-Man doesn't just swing by and say hi – gets his hands dirty in this Civil War. He fights. And his fight scene might be the one that really gets fandom excited – not because of how top tier the face-off will be, but because of how profoundly dorky and unlike any other big screen superhero fight it will be.
They point out that Tom Holland doesn't need to be on hand to shoot action sequences in Captain America: Civil War as he can simply provide voiceover whenever we see Spider-Man with his mask on. No need to bring in the actor if his face can't be seen, especially if they'll need a stunt double for some of the scenes anyway (though Holland has shown he has some acrobatic skills of his own since being cast).
So expect to see Spider-Man get in on the action in Captain America: Civil War. Considering how "profoundly dorky" this fight is supposed to be, is there a chance that he squares off with fellow genius Tony Stark at some point, spouting off jabs at each other's superhero suit creations while rumbling with each other? We'll have to wait and see.
Speaking of fighting with Spider-Man, the other new rumor that just popped up today involves the villain that will be used for the new solo Spider-Man franchise that will kick off in July of 2017. There's a chance the villain may be Kraven the Hunter.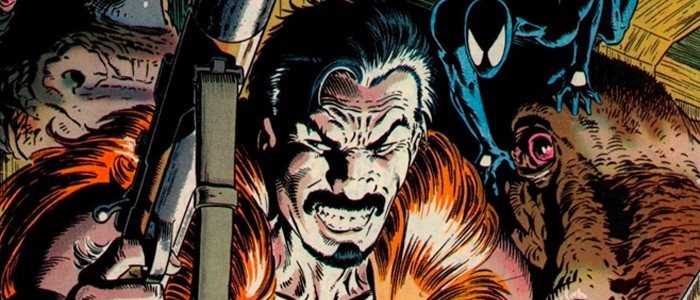 Heroic Hollywood has heard that Karen Moy, Vice President of Creative Affairs over at Sony, recently picked up a copy of Kraven's Last Hunt from Amazon. Moy has been running the story department at Sony for almost 20 years and previously had picked up comic books for Amy Pascal when she was still at Sony.
This is very far from a solid lead as to what villain we'll see in the movie, but it's an intriguing thought. Birth.Death.Movies notes that they've heard from Kevin Feige that the villain in the new Spider-Man won't be one that we've seen in any of the previous five films, and Kraven fits that description.
For those who don't know, Kraven the Hunter (aka Sergei Kravinoff) is the world's greatest game hunter, and he takes it upon himself to hunt Spider-Man, believing that killing the wallcrawler will cement him in history as a legend. Kraven is a unique hunter in that he has no weapon, relying only on his strength, agility and expert senses to take down pretty, so don't count on the citywide destruction that we've seen in previous Spider-Man movies.
Even more interesting for a new approach to Spider-Man is that this villain has no ties to Spider-Man or Peter Parker, which means this wouldn't be a quest for revenge or anything like that. There's no reasoning with this man, which could make him all the more scary for Spidey.
(In the Ultimate Spider-Man comics Kraven is introduced as a reality-TV star, and his hunt for Spider-Man is a big publicity stunt. As the Ultimate comics have frequently been mined for film storylines, could that be part of the basis for Kraven's big-screen debut? Kraven is kind of a punk in that first Ultimate story, but merge that framework with some of the more intense characterization from Amazing Spider-Man comics and you'd have a good starting point.)
Again, this is just a rumor for now, so take it with a grain of salt. But don't count on seeing Green Goblin, Venom, Sandman, Doc Ock or Electro popping up as the villain in Spider-Man, at least not yet. Stay tuned for more on Spider-Man as more information becomes available.
Do you like the idea of Kraven the Hunter in the new Spider-Man?