Peter Berg To Direct 'Patriots' Day' Boston Marathon Bombing Drama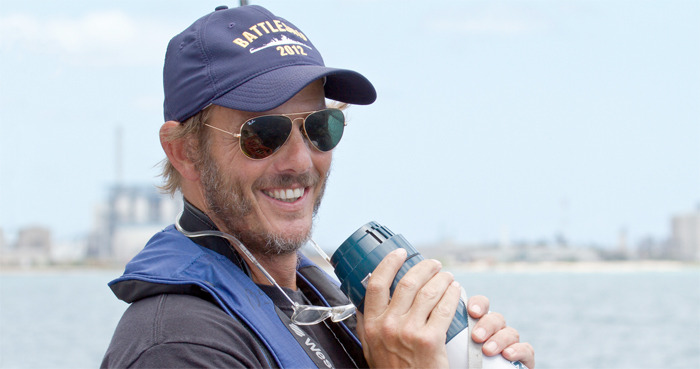 There's no shortage of movies in development about the Boston Marathon bombing that happened back in 2013, and one of the several projects in the mix just landed a director.
CBS Films is in final talks with Lone Survivor helmer Peter Berg to direct Patriots' Day, which recounts the terrorist attack that happened on the historical holiday from the perspective of Boston Police commissioner Ed Davis. Find out more about Peter Berg directing Patriots Day after the jump!
Variety has the update on Patriots' Day, which could mark a reunion for Berg with his Lone Survivor star Mark Wahlberg, who is still circling the role of Davis. As of now, no deal is in place for Wahlberg (a Boston native) because there may be scheduling conflicts, but he's at least on board as a producer, with a script coming from Bridge of Spies scribe Matt Charman.
This particular dramatization of the Boston Marathon drama is being done in collaboration with the news program 60 Minutes and their senior producer Michael Radutzky. The story is being constructed using elements of Davis' life as chronicled in a segment on the show in which the police commissioner was a key participant.
This is just one more project based in real life that has drawn the interest of Berg as a filmmaker. Friday Night Lights was based on a true story, and Berg also has the drama Deepwater Horizon coming up (also starring Mark Wahlberg), based on the headline-making disaster that saw the titular oil rig explode and create quite a big problem at sea.
As we said, there are several Boston Marathon bombing dramas in development. There's a project called Stronger that just landed Jake Gyllenhaal in a lead role with David Gordon Green at the helm, and there's also Boston Strong, based on a book co-written by Boston Herald reporter Dave Wedge. But that project doesn't have a lead actor or director as Casey Affleck and Daniel Espinosa have both dropped out of the project at different times this year.
It remains to be seen if all of these projects will make it in front of the camera, but if history is any indicator, at least two of them will end up getting released in the same year. It's an occurrence that happens over and over again as studios rush to get certain timely projects off the ground. I'm not sure we need multiple movies about the Boston Marathon bombing in such close proximity to the disaster and each other, but we'll see what happens.
Which Boston Marathon bombing drama sounds more compelling at this point?