The Cast Of Woody Allen's 2016 Film Revealed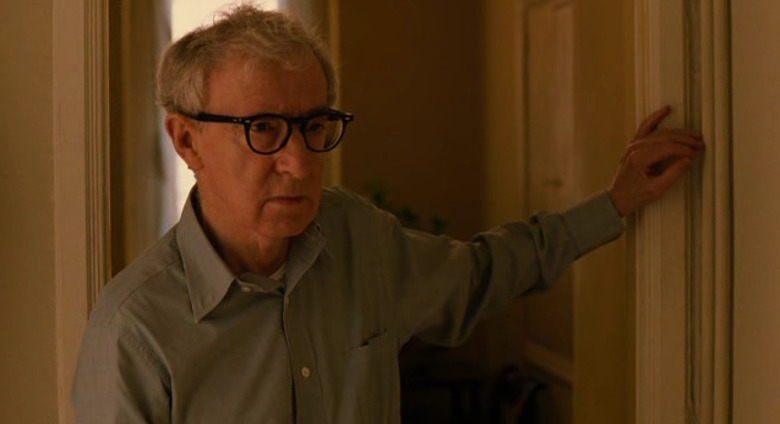 Woody Allen has announced the cast of his next film, which is yet to be officially titled. Hit the jump to see the Woody Allen 2016 film cast reveal.
Woody Allen's 2016 film will star Jeannie Berlin (Inherent Vice), Jesse Eisenberg (The Social Network) as James, Blake Lively (Gossip Girl) as Kat, Parker Posey (The House of Yes), Kristen Stewart (Twilight) as Theresa, Corey Stoll (House of Cards, Ant-Man), Ken Stott (The Hobbit films), and Bruce Willis (The Sixth Sense) as Aaron. The movie will co-star are Anna Camp (Pitch Perfect series), Stephen Kunken (The Wolf of Wall Street), Sari Lennick (A Serious Man), and Paul Schneider (Lars and the Real Girl).
Some of these names are new, while the main headliners have already been reported. As it doesn't appear that Allen will be appearing on screen in the new film, I wonder which actor will be filling in the Woody Allen role in this story (most likely Jesse Eisenberg). Gregg Binkley (Raising Hope) was previously reported to be part of this new film (playing a character named Mike) but didn't not appear in the press release so we have no idea if he's no longer in the film or just hasn't finalized his deal.
In typical Woody Allen fashion, there are no other details about his new project: We don't know what it's going to be titled, what it's going to be about, or even what genre it's going to be set within. We do know it'll be produced by his longtime collaborators of Letty Arsonson, Stephen Tenenbaum, and Edward Walson. Executive producers are Ronald L. Chez, Adam B. Stern, and Allan Teh.
The film is scheduled to begin shooting this month on location in New York and Los Angeles. The film marks a return to New York for Allen, who had said he would not shoot again in Manhattan due to the extensive costs. His last few films have taken him from Rhode Island (Irrational Man) to San Francisco (Blue Jasmine) and to Paris (Midnight in Paris). Allen also hasn't shot a film in Los Angeles since his 1977 film Annie Hall.