Charlize Theron Not Yet Signed For 'Mad Max: Fury Road' Sequels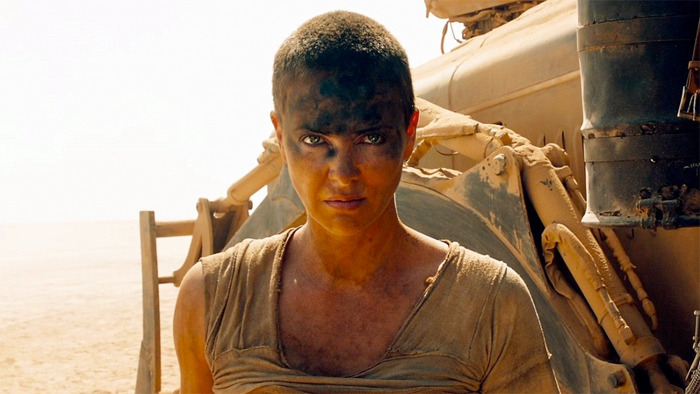 We may receive a commission on purchases made from links.
In just under a month, we'll get to enjoy Mad Max: Fury Road from the comfort of our homes over and over again when it hits Blu-Ray and DVD on September 1st. (Or via digital download even earlier, on August 11th.) It's still my favorite movie of the summer, and it will likely be one of my favorites of the whole year when all is said and done. And thankfully, George Miller already revealed that the next movie will be called Mad Max: The Wasteland.
However, it doesn't sound like the movie is being fast-tracked or anything, because Charlize Theron isn't even signed on to star in the proposed sequel just yet. Find out more about the Charlize Theron Mad Max Wasteland concern after the jump!
Speaking with USA Today (via The Playlist) Theron was asked about being signed on for Mad Max: Wasteland, and her response is cause for concern, "What's Wasteland? This is all news to me. I have not heard anything like that." Meanwhile, we've heard that Tom Hardy has already been signed for three more Mad Max movies to follow Fury Road. So why wasn't Charlize Theron also contracted for sequels?
More than likely, the studio wanted to secure a busy and in-demand actor like Hardy for Mad Max sequels since he's the title character. And maybe they didn't yet realize just how much of a hit Theron's badass character Imperator Furiosa would turn out to be with audiences. However, years ago when Fury Road was still in development, it was meant to be part of a two-film punch with the second film being called Furiosa. So you would think Theron would be an integral part of any sequel to Fury Road.
This update doesn't necessarily mean that Imperator Furiosa wouldn't be part of Mad Max: The Wasteland, but it more than likely means Warner Bros. Pictures hasn't decided if it will move forward with a sequel yet. The movie has pulled in just over $368 million at the box office on a reported budget of $150 million, so the studio is likely waiting to see how it does on home video before crunching the numbers to see if a sequel is a good idea.
(Or perhaps there is a sequel, but it isn't in fact called Wasteland, giving Theron an out based on the title difference. That's a less likely explanation for this, however.)
Either way, this is evidence that we likely won't be seeing a sequel to Mad Max: Fury Road for a few years, if we end up seeing one at all. It would be rather upsetting if one of the best-reviewed and most entertaining movies of the year ended up not getting a deserved sequel, but since the movie isn't pulling in gangbusters business like Jurassic World, it's no surprise the studio isn't rushing into anything.
How mad will you be if there's no Mad Max: Fury Road sequel?