Ali Larter Confirmed To Return To The 'Resident Evil' Series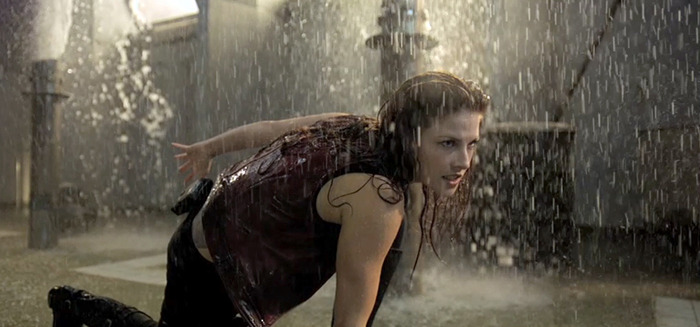 The Resident Evil series is preparing to shoot its final installment now, under the direction of returning filmmaker Paul W.S. Anderson, with Milla Jovovich once again in the lead role. Now we know that another player from older chapters of the series is returning, as Ali Larter has been confirmed to reprise her role as Claire Redfield in the upcoming sixth film, tentatively titled Resident Evil: The Final Chapter.
Larter first played Claire Redfield in Resident Evil: Extinction, in 2007, and returned in the role for the 2010 film Resident Evil: Afterlife.
Deadline confirms Larter's casting in the new film, which has been rumored for months. She's one of a handful of prior film cast members that have been said to be returning for this Anderson-scripted final installment. Other subjects of rumored returns include Wentworth Miller, Sienna Guillory, Li Bingbing, Spencer Locke, Shawn Roberts, and Johann Urb.
Active prep for the film began in July, and proper filming should commence at the end of August or in September, with locations set in South Africa.
Deadline says this about the film:
The story picks up after the events of Resident Evil: Retribution, as Alice is forced to race against time before the villainous Red Queen attempts to destroy the final remnants of humanity.
As for this being the last movie in the series, well, the Friday the 13th films long ago established that "the final chapter" probably isn't such a thing.
If nothing else, we could see Anderson and Jovovich finishing off their long film cycle with this story, leaving Resident Evil open for a remake or full series reboot. As a fan of the games who has never really been into this series I'd be excited for a more horror-oriented reboot, but in the meantime I'm patient enough to let Anderson have his final go at the material.