'Sneaky Pete' Trailer: Giovanni Ribisi Is A Con Man In Bryan Cranston-Produced Amazon Show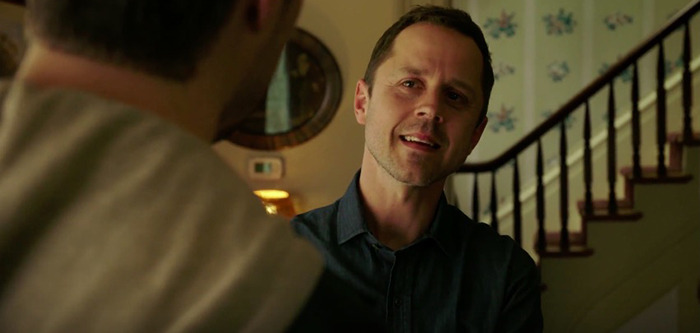 We've all seen stories where a con man pretends to be someone he's not, using deceit and some insider knowledge to attain something that isn't his. Sneaky Pete is a new Amazon series starring Giovanni Ribisi as a con man who assumes the identity of his former cellmate, and uses what he knows about that guy's life to worm his way into a new family and job. That job is kinda weird, too, as the old cellmate's family runs a bail bonds operation.
Bryan Cranston exec produces (with David Shore) and guest stars, and the terrific Margo Martindale has a major role as the matriarch of con man's new "family." You can find the Sneaky Pete trailer below.
You may remember that this series is one that CBS was considering picking up, but ultimately turned down in May of this year. Amazon started making a deal for the show in June, after backers at Sony TV took the show around to other companies, and now here we are.
This trailer works pretty well, too, so I'm curious to know what CBS saw — or rather didn't see — in the series as a whole. Sure, the scenario is familiar, right down to the turn implied by this trailer, but that doesn't mean there's nowhere for the series to go. In fact, with this cast there's plenty of room to grow.
Sneaky Pete premieres on August 7 on Amazon.
From Executive Producers David Shore and Bryan Cranston, Sneaky Pete revolves around a con-man (Giovanni Ribisi) who, after leaving prison, takes cover from his past by assuming the identity of his cellmate, Pete. He moves in with Pete's unsuspecting family and is roped into the family's bail bond business. In order to keep the charade up, he plays the part of a skip tracer, taking down criminals worse than himself—and discovering a family life he's never had.