Warner Bros. Rolls Dice On New 'Dungeons And Dragons' Movie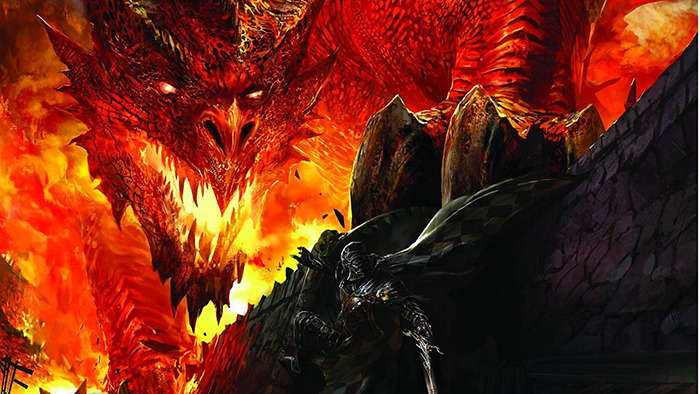 The last time a Dungeons and Dragons movie hit the screen, in 2000, it was a fantasy disaster, like a D&D play session where every dice roll comes up totally wrong. But Warner Bros. started to develop a new D&D movie a couple years ago. While that effort was temporarily delayed by a lawsuit, now the new Dungeons and Dragons movie is back on.
There's already a script in hand thanks to that pre-lawsuit development effort, from David Leslie Johnson (The Conjuring 2), and so the film could be able to move relatively quickly. We don't know much about the story, but it is reportedly set in the Forgotten Realms section of the D&D universe.
The news comes from Variety, and as long as the script is good there's no reason this couldn't work as a new big-screen fantasy story.
Big-ticket fantasy hasn't had a great life on movie screens outside the Lord of the Rings movies, but audiences are likely still game for a good sword-and-sorcery series. (Warcraft might do the trick when it is released in 2016, but it's still too early to tell.)
Dungeons and Dragons is a framework more than anything else, a communal story-telling system rather than an actual story. There isn't really any core D&D story that trumps all others, even after decades of D&D-branded fiction. That offers great freedom, the opportunity to do literally anything. That freedom can be paralyzing, and lead to a reliance on proven ideas, but hopefully this D&D project will take advantage of the open opportunity.
Brian Goldner of Hasbro, Stephen Davis, Courtney Solomon and Allan Zeman of Sweetpea Entertainment, and The Lego Movie producer Roy Lee are producing the film, with an eye for creating a franchise. (Courtney Solomon also directed the ill-fated 2000 film.)
Greg Silverman, Warner Bros. president of creative development and worldwide production, said,
This is far and away the most well-known brand in fantasy, which is the genre that drives the most passionate film followings. D&D' has endless creative possibilities, giving our filmmakers immense opportunities to delight and thrill both fans and moviegoers new to the property.
There's no announced director or release date for the new Dungeons and Dragons movie at this point.