Ridley Scott May Be Shooting 'Prometheus 2' In Early 2016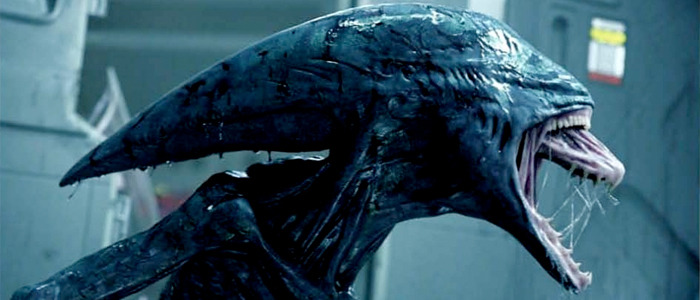 Ever since Prometheus hit the big screen in 2012, despite a certain amount of disappointment with director Ridley Scott's return to sci-fi, there has been desire by many to see where Prometheus 2 would take the story. Even those less than impressed by the film seemed interested in the potential of improving on the shaky groundwork laid by what amounted to an Alien prequel.
At one time we thought an untitled Ridley Scott film set for a March 2016 release was going to be Prometheus 2, but it ended up being The Martian. That was bumped up to a theatrical debut this fall. Since then we haven't heard when we might see the Prometheus sequel come together, especially with Blade Runner 2 in the works. Now word has surfaced on when production will get underway. Find out when Prometheus 2 production may begin after the jump!
In the latest print edition of Total Film (via The Playlist), there's a small tidbit in a profile about The Martian that says Ridley Scott will shoot Prometheus 2 in January of 2016, with the director saying, "I've got back into the sci-fi thing, I kind of adore it."
Fans haven't adored it as much as his earlier work on Alien, but maybe Prometheus 2 will have more of what they're looking for. After all, Scott has teased that he wants to introduce a new alien in the sequel, and was looking to stray away from Xenomorphs, despite the final scene at the end of Prometheus (above) that hinted otherwise.
As for whether or not Scott will end up actually shooting Prometheus 2 in January of next year, we'll just have to play the waiting game. The director was just recently attached to an adaptation of The Cartel with Leonardo DiCaprio circling a lead role. That story chronicles ten years' worth of the diverging paths of two former friends, one in the DEA and the other in a drug cartel, based in part on the story of Cartel boss Joaquín "El Chapo" Guzmán, who has made global headlines since escaping from a Mexican prison very recently.
It will likely take a little while to get all the pieces of The Cartel together, so Scott could potentially shoot Prometheus 2 and then move on to the crime drama. But that's assuming that The Cartel actually ends up being a project that comes together quickly. And let's not forget that Scott gets involved with many projects that never really end up going anywhere for awhile.
In addition, keep in mind that Fox is already developing another Alien movie with Neill Blomkamp at the helm. Would the studio really be working on Prometheus 2 and Alien 5 at the same time? We do know that Blomkamp had to tweak his movie a bit so as not to clash with Scott's plans for Prometheus, so maybe that's Fox's plan. They're not likely to intersect at all, but there's no reason the studio wouldn't want to double up on their sci-fi fare, especially with Scott having his hands in both. Stay tuned.
Are you still interested in Prometheus 2?