'Zoolander 2' Teaser: Stephen Hawking Introduces Ben Stiller's Comedy Sequel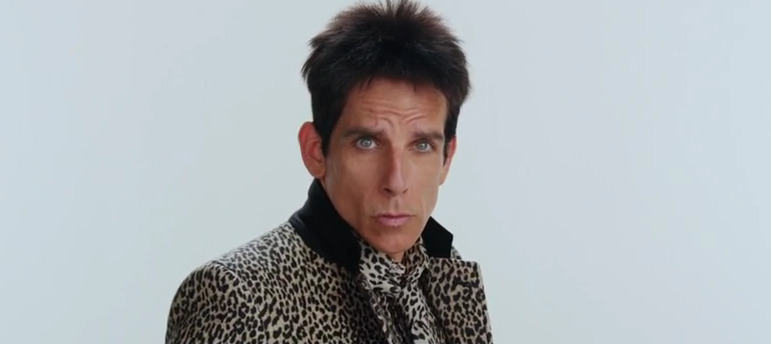 It's been 14 years since male model Derek Zoolander saved the Malaysian prime minister from being assassinated by a really, really, ridiculously good looking merman. But now Ben Stiller is back as the dimwitted fashion icon.
The teaser trailer for Zoolander 2 hand just debuted online, and while there's no footage from the movie, it's clear that Stiller is back in clueless male model mode as he argues with Stephen Hawking's voiceover about the title of the sequel.
Watch the Zoolander 2 teaser below!
Here's the teaser trailer from Paramount Pictures:
If you go to the official website, it appears that the title of the movie might officially be 2oolander. As someone who loves goofy sequel titles like that, I fully approve. Plus, all the shots inside of what we learn is Zoolander's brain is chock full of references to the original movie, from orange mocha frappuccino to the vague sounds of "Relax" by Frankie Goes to Hollywood.
Also, can we just say how good Ben Stiller still looks after all these years? Yes, I know make-up and even visual effects to an extent can help with that, but still, he hasn't lost a step as Derek Zoolander at all.
Not a lot has been revealed about the plot of Zoolander 2, but here's what Stiller had to say a few years ago:
It's ten years later and most of it is set in Europe... it's basically Derek and Hansel... though the last movie ended on a happy note a lot of things have happened in the meantime. Their lives have changed and they're not really relevant anymore. It's a new world for them. Will Ferrell is written into the script and he's expressed interest in doing it. I think Mugatu is an integral part of the Zoolander story, so yes, he features in a big way.
Otherwise, we know other cast members include Kristen Wiig, Fred Armisen, Penelope Cruz and Cyrus Arnold as Zoolander's awkward son. In addition, Christine Taylor will be back as Matilda Jeffries, Will Ferrell as fashion designer Mugatu, and Billy Zane as himself. Plus, Owen Wilson has a big role as Zoolander's former rival Hansel again. You can likely expect many more cameos in the movie, just like the first one.
Justin Theroux, who played the breakdancing DJ in the first movie, co-wrote the script with Stiller, who is back in the director's chair for the comedy sequel. Zoolander 2 opens February 12th, 2016.