Exclusive: BBC America President Promises "Character Surprises" In 'Orphan Black' S4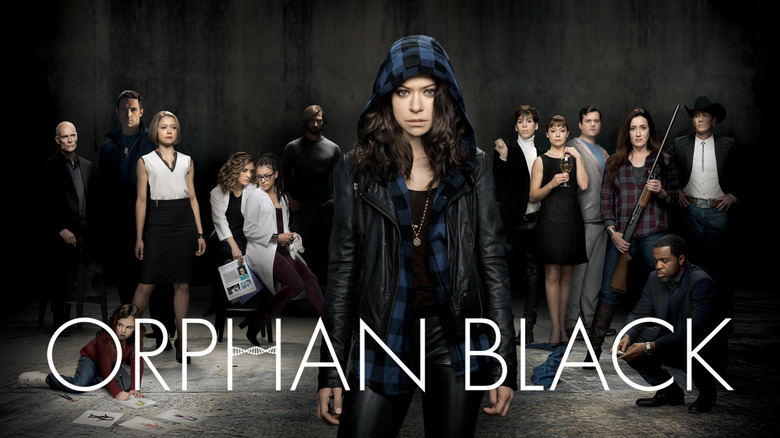 BBC America didn't do an executive session for the Television Critics Association today. The company president, Sarah Barnett, just made a few quick announcements and introduced panels on The Last Kingdom and Doctor Who. So before BBC America cleared out for other networks, I asked Barnett a few questions about the future of Orphan Black. She explained that Orphan Black season 4 has been greenlit and right now the focus is on coming up with surprising character revelations.
"We're just starting the writers room, so we're breaking the season, excited about it," Barnett said. "Trying to get back to the essence of real, big character surprise in season four. I just want to continue helping and nurturing Graeme [Manson] and John [Fawcett] to do what they've done so well in the first three seasons."
I imagined Barnett meant surprises for the LEDA clones played by Tatiana Maslany, but could there be more CASTOR surprises too?
"I don't know yet," she said. "Truly, we're working it all out. I think some of the surprises, there'll be plot surprises for sure without a ton of crazy exposition, but I also think there will be some real, big character surprises. One of the many defining things of the show is that rhythm in the storytelling of Russian nesting dolls, so you think it's painted itself into a corner, and then something else pops out which takes it in this crazy new different direction."
This year also sees Maslany nominated for her first Emmy for playing multiple characters on Orphan Black. Fans and critics have long been championing Maslany for her work distinguishing every clone she plays. Barnett was glad the Emmy Academy finally took notice.
"So satisfying," Barnett said. "In a way she's been the poster child for being snubbed for the past few years. Which is actually quite sweet I think, to have so many people, critics and regular consumers, talk about how much she's deserved that nomination for what is just such a unique and extraordinary performance, obviously like no other on television. So the fact that she's now getting recognized for that is tremendous."
BBC America also announced a Dirk Gently television series based on the Douglas Adams books, to be written by Max Landis. Barnett wouldn't address any specific questions about Dirk Gently.
"It's too early for me to even say anything that wouldn't end up potentially being [a spoiler] because we're just digging into it really," Barnett said. "It's a really exciting world. Max Landis, who's attached to it, is a crazy, brilliant mind so we're super excited."