Spider-Man Has Already Shot His 'Captain America: Civil War' Cameo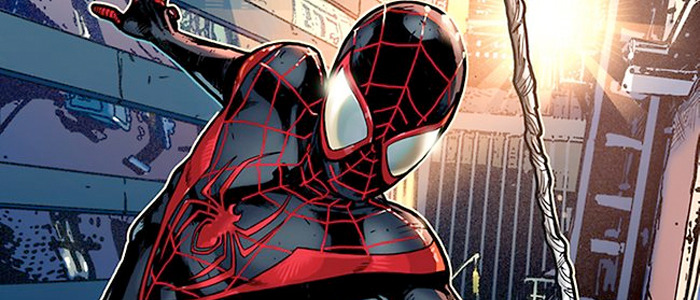 It's long been expected that the new Spider-Man (Tom Holland) would debut with a small role in Captain America: Civil War. Now we have confirmation that not only is the cameo happening, Holland has already shot it. Read all about the Civil War Spider-Man cameo after the jump. 
Speaking with Vulture, recently announced Spider-Man screenwriters John Francis Daley and Jonathan M. Goldstein revealed they're headed to Marvel this weekend to look at the footage of Holland as Spider-Man. "We hear good things," said Goldstein. "We might even get to look at the Spidey suit, which is exciting."
Speculation has been burning hot about that new Spider-suit, which may or may not have been teased in a series of tweets earlier this month. Alas, the pair didn't give any hint of what it might look like.
Nor did they offer any clues about which characters or stars might join Holland's Spider-Man in the movie — except to call bull on the rumored cast list that's been floating around the internet. "We've discussed certain characters, but nothing is certain yet, for sure," said Daley.
In earlier interviews, Daley and Goldstein (as well as Marvel president Kevin Feige) have emphasized the new Spidey's sense of humor. Meanwhile, director Jon Watts has described his Spider-Man as "the most grounded, relatable of superheroes." However, it's unclear how much of that personality we'll see in Captain America: Civil War, as we don't know the nature of his cameo appearance.
The cast of Civil War could rival any Avengers movie, Chris Evans and Robert Downey Jr. lead, along with Scarlett Johansson, Anthony Mackie, Paul Rudd, Sebastian Stan, Frank Grillo, and Daniel Brühl. Holland's Spider-Man is one of two future Marvel headliners debuting in the film, with the other being Chadwick Boseman's Black Panther. Joe and Anthony Russo are directing.
Captain America: Civil War is due out May 6, 2016. The Spider-Man standalone movie follows on July 28, 2017.