Two 'Deadpool' Trailers Arrive Next Week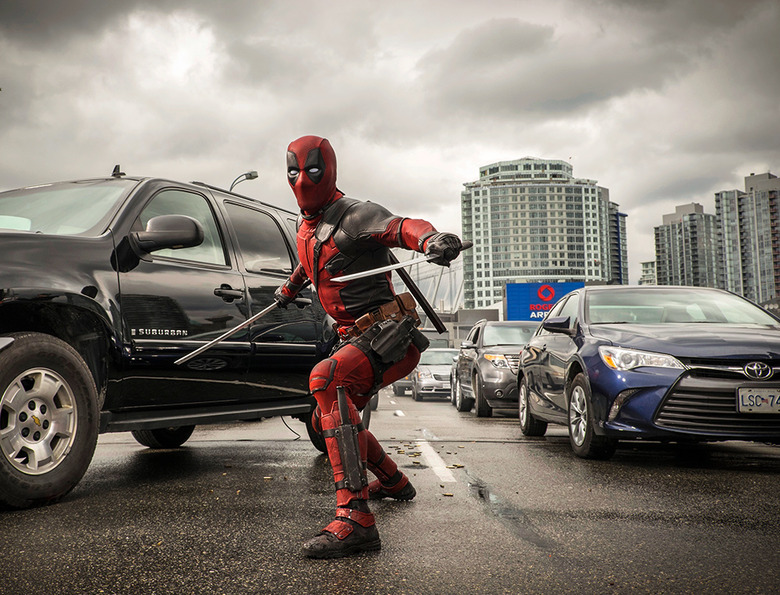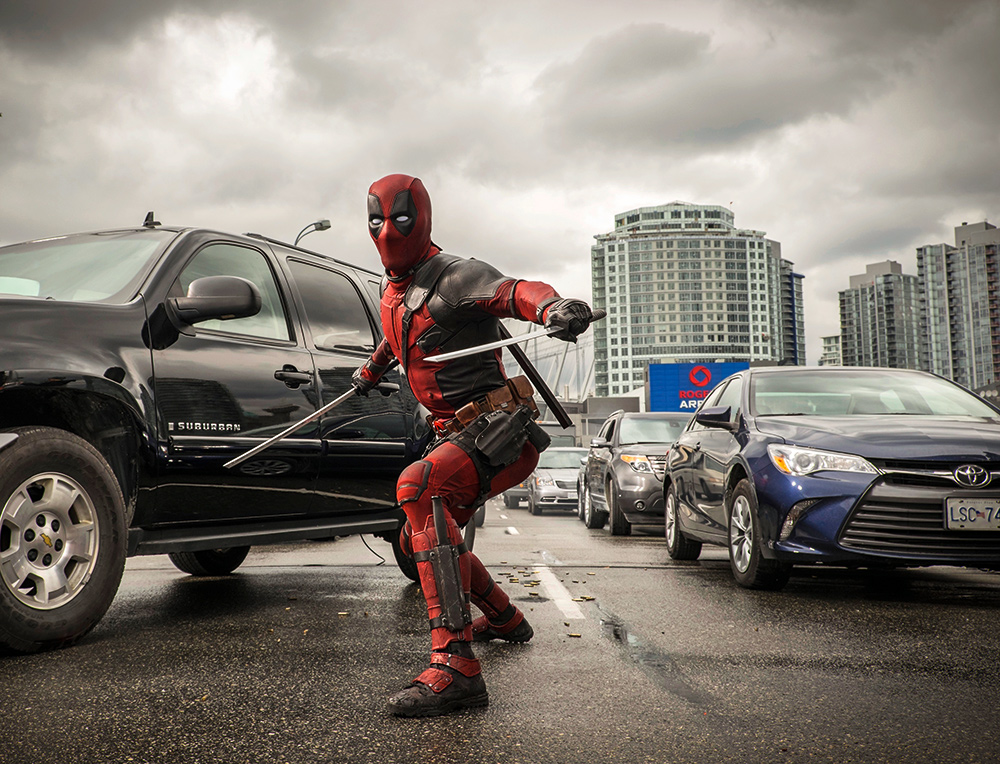 Ryan Reynolds promised shortly after Comic-Con that the first Deadpool footage would arrive in just a few weeks. Now he's about to make good on his word. The first two Deadpool trailers are set to arrive next week — one red-band and one green-band. Get all the release details on the Deadpool trailers after the jump.
The Deadpool red-band trailer will be unveiled first on Tuesday, August 4 on Conan, as confirmed by the official calendar for the show. Reynolds is listed as the guest for that date, and the episode description reads as follows:
Ryan Reynolds debuts the new redband trailer for "Deadpool." We're filling up his dressing room with chimichangas in anticipation.
Meanwhile, the Deadpool green-band trailer is expected to debut in theaters Friday, August 7 with fellow 20th Century Fox superhero pic Fantastic Four. According to SuperHeroHype, the red-band trailer runs about 17 seconds longer. The film itself will be rated R, although the MPAA hasn't issued a formal ruling yet.
Both trailers should hit the web not long after they debut elsewhere, and you can be sure we'll have it here the moment they come online. If you're desperate for more details now, check out our recap of the Comic-Con panel — including a detailed recap of the footage screened – here.
Deadpool arrives February 12. In addition to Reynolds as the title character, the film also stars Morena Baccarin, Brianna Hildebrand, T.J. Miller, Gina Carano, and Ed Skrein. Tim Miller is directing.
Based upon Marvel Comics' most unconventional anti-hero, DEADPOOL tells the origin story of former Special Forces operative turned mercenary Wade Wilson (Ryan Reynolds), who after being subjected to a rogue experiment that leaves him with accelerated healing powers, adopts the alter ego Deadpool. Armed with his new abilities and a dark, twisted sense of humor, Deadpool hunts down the man who nearly destroyed his life.