'Goodnight Mommy' Trailer: Something's Wrong With Mama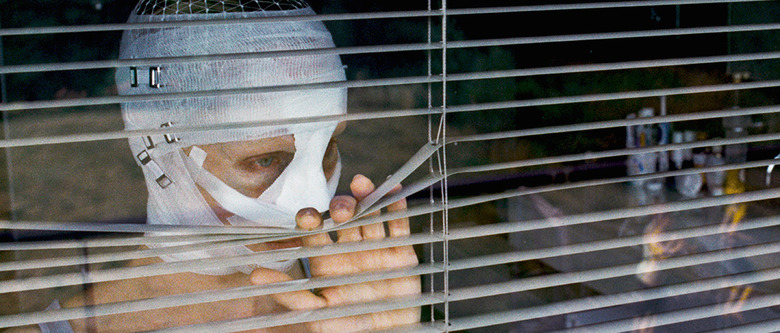 Whatever gives you the heebie-jeebies — monstrous mothers, twin children, grotesque masks, writhing cockroaches — the first Goodnight Mommy trailer has it. Those who caught Severin Fiala and Veronika Franz's psychological horror on the festival circuit last year are already calling it one of the creepiest films of 2015, and in a couple of months the rest of us will get to join in on the fun as well. Watch the Goodnight Mommy trailer after the jump.
RADiUS debuted the Goodnight Mommy trailer on YouTube. The film centers on a pair of identical twin boys (Elias and Lukas Schwarz, making their big-screen debuts) whose mother (Susanne Wuest) returns home after a facial surgery. With her face completely covered in bandages, she's hardly recognizable. Before long, the boys notice there's something off about her demeanor as well — the warm, loving mother they know seems to have been replaced by a cold, angry beast.
If there's one thing all the critics seem to agree on, it's that Goodnight Mommy is artfully stylish and unquestionably unsettling. It may not be for everyone. In fact, several of the reviews noted that there were walkouts during the intense final act. But as Thompson on Hollywood put it, it's "a must-see for fans of extreme cinema and those movie-lovers who get off on taut editing, delicately placed sound design and tightly wound storytelling."
Goodnight Mommy gets a limited theatrical release starting September 11.
In the heat of the summer lays a lonesome house in the countryside where nine year old twin brothers await their mother's return. When she comes home, bandaged after cosmetic surgery, nothing is like before and the children start to doubt whether this woman is actually who she says she is. What ensues is a terrifying observational struggle with fatal consequences on par with THE SHINING and DEAD RINGERS.