Exclusive: DJ Cotrona Recalls George Miller's 'Justice League' As "Allegorical, Like A Story Of Greek Gods"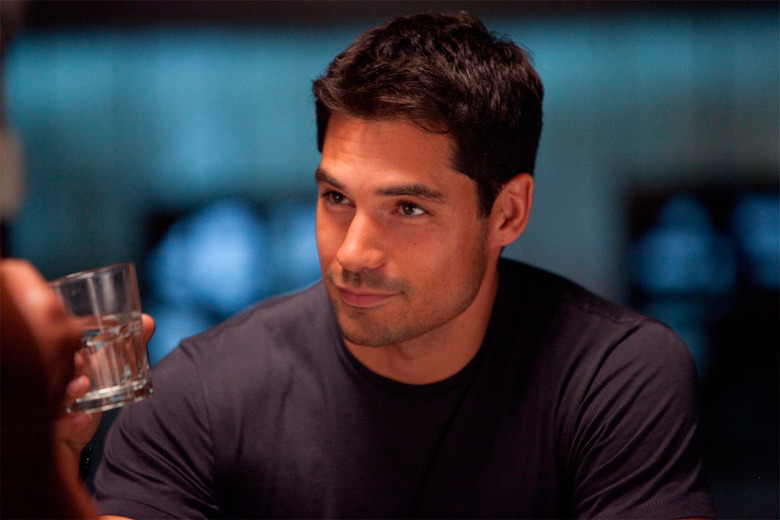 Today I had an interview with D.J. Cotrona for the second season of El Rey Network's From Dusk Till Dawn: The Series. Cotrona plays Seth Gecko of the infamous Gecko Brothers in the series, but if things had gone differently he might have inherited the mantle of one of the most popular comic book and screen characters several years ago.
In 2007/2008, Cotrona was slated to play Clark Kent and Superman in George Miller's Justice League: Mortal. In addition to a DJ Cotrona Superman, the film would have featured Armie Hammer as Batman, Megan Gale as Wonder Woman, Adam Brody as The Flash, Common as Green Lantern, Santiago Cabrera as Aquaman, Hugh Keays-Byrne as Martian Manhunter, Teresa Palmer as Talia al Ghul, and Jay Baruchel as Maxwell Lord.
Ultimately, the film fell victim to the 2008 WGA strike. I asked him to share what he remembered of that film's development and what it could have been, and Cotrona was happy to oblige.
"The best way I can describe it is: George Miller's mind is so operatic and big and expansive, it's a shame that the world didn't get to see what he would do with superheroes," Cotrona said. "It was allegorical, like a story of Greek Gods almost. He was doing things with the Superman character and Batman character, and all the iconic favorites, that's never been done before. Watch Fury Road and you can only imagine what he would do with those iconic characters."
That allegorical angle isn't a surprise if you've seen the concept art that recently surfaced for the canceled movie. Check out this shot of Wonder Woman in flight:

The success of Mad Max: Fury Road drove renewed interest in Miller's attempt to make Justice League, which was set up in 2007, yeas before the new Zack Snyder universe incarnation even began to take shape. Cotrona said that everything worked out the way it was supposed to, since we might not have Fury Road if Miller had completed work on Justice League.
"I think after the world's seen Fury Road, everyone can agree that that was the film that George was meant to make," Cotrona said. "It's an absolute masterpiece and it took him over 15 years starting and stopping to get it going. He's one of the greatest filmmakers of our time."
Although Miller had directed the successful Happy Feet movies for Warner Brothers, audiences weren't as familiar with his live-action work at the time he was developing Justice League. (Miller's most recent live-action film at the time was Babe 2, from 1998.) It was also pre-Marvel Cinematic Universe.
"It was a giant tentpole superhero movie before that really became the norm," Cotrona said. "I think at the time, it had been a while since George had a movie out and the fan base for those types of properties hadn't really seen the types of films George makes recently, so there was a lot of questions. Ultimately it was a two year process. There was a strike and there were some financing issues. It ultimately fell apart."
Looking back, Cotrona still treasures that he got to work with Miller. He's kept in touch and reconnected with Miller when the director did an episode of Robert Rodriguez's El Rey series The Director's Chair. Cotrona says the lessons he learned working on Justice League still help him in his current acting work.
"It was a bummer that it fell apart but I made great friends on that project," Cotrona said.
"I'm still very close with the entire cast. I learned a lot about acting, honestly, things I still use to this day. Any time you get to spend time with an amazing director like Robert Rodriguez or George Miller, you just become a sponge. You soak up everything you can possibly learn and just apply it to the next job you do."
***
From Dusk Til Dawn: The Series season two returns August 25 on El Rey Network. Zack Snyder's version of Justice League shoots next spring for a November 17, 2017 release date.