Exclusive: Bruce Boxleitner On 'Tron 3' - "I'm Done With It. I've Moved On"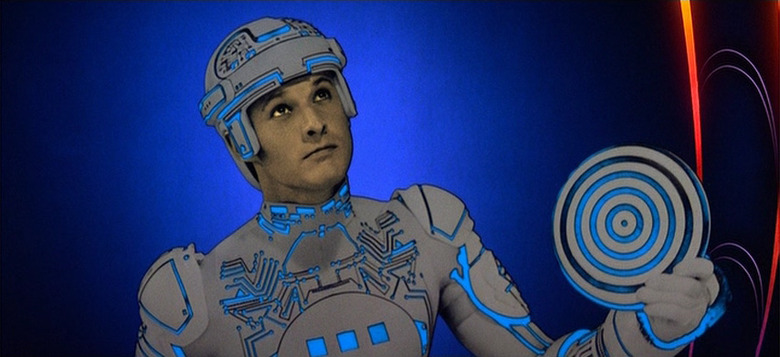 Bruce Boxleitner was at the Hallmark Channel's Television Critics Association summer press tour party for his TV series Cedar Cove. I interviewed him about the current season, and then brought up the cancellation of TRON 3 by Disney. Now, even though the recent version of the film is dead, things can always come back around. After all, it took 28 years for TRON: Legacy to hit the screen. However, any future TRON revivals will have to go without Alan Bradley, because Boxleitner says he's done waiting for another TRON movie. Bruce Boxleitner on Tron 3
"I don't really care anymore," Bradley said when I asked him if he thought TRON 3 might get revived down the road. "I'm done with it. I've moved on. I hate to say that but it's been too up and down for me. I would rather not just keep going. I don't want to repeat my career anymore. That'd be like, 'Let's reboot Scarecrow and Mrs. King.' No, I'm not interested. Or Babylon 5."
If this sounds harsh, understand that Boxleitner has supported TRON for decades. He returned for Legacy, the animated series TRON: Uprising, even the video game TRON 2.0, and had been ready to go back to work in Vancouver.
"[I was] very much surprised," Boxleitner said. "Not that I was privy to anything, but once in a while I got little snippets of information. Since we shoot Cedar Cove in Vancouver, I did hear a lot from up there. There's several publications and blogs that are about what jobs are coming, what films are in preproduction, stuff like that. TRON was always on those lists. They were very close to actually shooting."
"It breaks my heart," he continued, "but I understand the times move on. Disney, it's not in their [wheelhouse] anymore. The animated series [had] a lot of promise, they didn't stick with that either. I don't think they really want it anymore. I think they've got Star Wars. They've got Marvel. Legacy was successful. I'm not sure that they really had that much interest anymore. I hate to say that because I think there's a lot more to go."
The climate at Disney has changed since 2010's TRON: Legacy. In the ensuing half decade, Disney acquired both Lucasfilm and Marvel, so Boxleitner suspects they lost interest in TRON, even though it was their own original property.
"I'm always about looking forward, but I thought TRON was the one thing that would keep going forward because we're living it," Boxleitner continued. "It's not like going back and revisiting, trying to remake the original like everything else does. Everything is reboot, reboot, reboot. Obviously there's something politically within but I know that they were in preproduction heavily. I know that the options for Olivia [Wilde] and Garrett [Hedlund] were picked up. That was all public knowledge, [reported in] The Hollywood Reporter. I've got a feeling they're going to play it safe with their old [formula]. I mean, Tim Burton's doing Dumbo. They're going to make live-action out of their old animated classics. Apparently, that was successful. They also have Star Wars. Let's not neglect that, and Marvel. Maybe they just felt they had enough of that sci-fi. We were the only real science fiction. Star Wars is fantasy, sword and sorcery fantasy with a spaceship. Marvel is superhero comics. Star Wars, yes, is science fiction. There's fantasy elements as well, but Marvel is not. It's comic books. It's really not sci-fi. It's not thinking science fiction. Maybe they decided they don't want to do science fiction."
When the TRON 3 cancellation was reported, some speculated that Disney got cold feet after the failure of Tomorrowland. Boxleitner thinks the decision was more about their successes than their failures.
"I don't pretend to know any of the reasons why," he said. "Some of the bogus reasons I couldn't believe. What did George Clooney's movie have to do with any of it? That was blamed for it. I just think Maleficent and all those other movies did so well for them, they're going to go onto that. For me, I think it's time to move on. I don't answer those Twitter things anymore. Fans all came to me, 'What are you going to do about it?' I can't do anything about it. I was just an actor."