'Room' Trailer: Brie Larson Breaks Out In Lenny Abrahamson's Intense Family Drama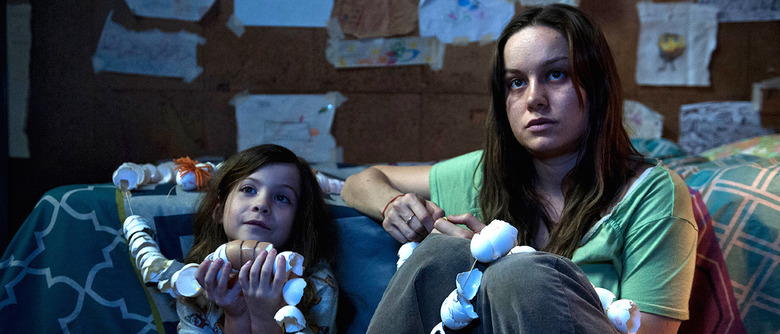 Emma Donoghue's Room was one of the most talked-about novels of 2011, and now it could be one of the most talked-about films of 2015. A24 has just released the chilling first trailer for the Room movie, starring Brie Larson as a young woman who's been held captive for years along with her 5-year-old son Jack (Jacob Tremblay). Lenny Abrahamson (Frank) directed. Watch the first Room trailer after the jump. 
A24 unveiled the new Room trailer on YouTube.
The tagline for Room — "Love knows no boundaries" — makes it sounds like a generically uplifting family drama. But as the first Room trailer reveals, the real premise is much more upsetting. Jack has spent literally his entire life in this tiny shed with his mother, and has to adjust to the huge world outside when his mother finally figures out a way to get them out. The book was a gripping and heartbreaking piece of work, and the trailer suggests the film will be the same way.
Larson has seemed on the verge of breaking out big for some time now. She's been a reliable scene-stealer in everything from Scott Pilgrim vs. The World to The Spectacular Now to Trainwreck, and she recently landed the female lead in Kong: Skull Island. 2013's Short Term 12 showed us what she could do with a meaty leading role, but the film was sadly overlooked at Oscars that year.
Similarly, Abrahamson's done some excellent work in indies like What Richard Did and Frank, but isn't exactly what you'd call a household name at this point. Here's hoping Room's high-profile source material ensures Larson and Abraham will finally get some much-deserved recognition come awards season.
Room hits the Toronto International Film Festival this September before opening in theaters October 16. William H. Macy, Joan Allen, and Sean Bridgers also star.