Watch This Thoughtful 30-Minute Retrospective On The Making Of 'Back To The Future'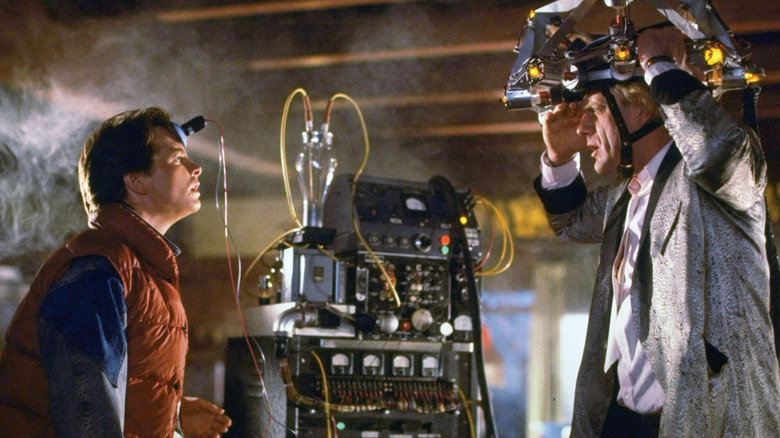 While there are probably some cinephiles out there who have absorbed nearly everything they can about movies such as Star Wars, Jaws, Indiana Jones or Back to the Future, there are plenty of younger, passionate movie fans who haven't grown up with the film and may be learning about these classics in-depth for the first time.
That's why we like to bring a variety of retrospectives and video essays to the front page, in order to enlighten and entertain movie lovers of all ages and experience levels. And today we bring a very well-done 30-minute retrospective that looks at the making of Back to the Future while also reviewing the film and why it's held in such high esteem.
Watch the extensive Back to the Future retrospective after the jump!
Oliver Harper (via The Playlist) is the man behind this particular retrospective, and while it begins with a cleverly cut abridged version of the film made entirely of clips from Back to the Future, it's the facts, insights and interpretation that follow which we find the most interesting.
While huge Back to the Future fans like myself and Peter Sciretta know plenty of the featured details, such as a refrigerator being the original time machine before the DeLorean was brought into the equation, some of you out there may just be learning this for the first time. And there are plenty of cool little pieces of info like that in this video.
There's also some fascinating details about why 1955 was chosen as one of the major settings, partially because of timeline logistics with regards to Marty's parents, but also because of the growth of rock and roll, science fiction and a coming change in teenage culture that society hadn't yet experienced.
And if you think it's hard to get a movie made in Hollywood today (and it absolutely is), it wasn't much easier at the time Back to the Future was made. Robert Zemeckis wasn't a household filmmaker name yet, and Steven Spielberg had clout, but needed to be convinced to back the project, especially since the project had been rejected several times over four years of development before Universal took a chance on it. There are millions, probably billions, of sci-fi fans who are glad they did.
Be sure to check out Oliver Harper's other Retrospectives / Reviews for films such as Predator, Ghostbusters, The Goonies and even Billy Zane's The Phantom, at his YouTube page right here.