This Week In Trailers: Steve McQueen: The Man & Le Mans, Cut Snake, The Second Mother, Sneakerheadz, Entertainment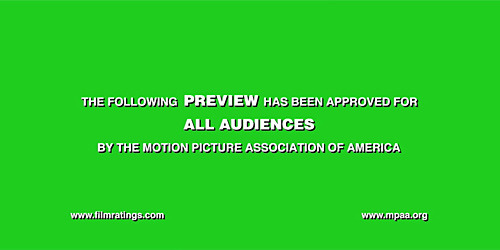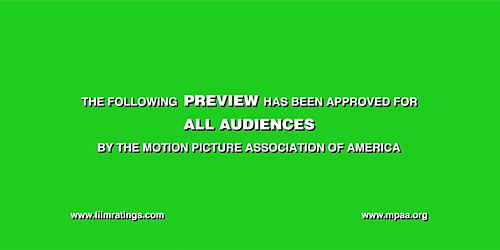 Trailers are an under-appreciated art form insofar that many times they're seen as vehicles for showing footage, explaining films away, or showing their hand about what moviegoers can expect. Foreign, domestic, independent, big budget: What better way to hone your skills as a thoughtful moviegoer than by deconstructing these little pieces of advertising? This week we delve into the world of Gregg Turkington, get gritty with an old fashioned crime story, try not to die behind the wheel, request some maid service, and wonder why anyone would obsess over Air Jordans.Entertainment Trailer
I don't think there's a funnier show about movies than On Cinema and no better sidekick than Gregg Turkington.
What comes through in this trailer, though, is just how dynamic and fluid of a performer that Turkington is. Whereas most people cultivate a personality that is rigid, and stays about as narrow as a plastic straw, Turkington puts different personas out there and lets it fly. Director Rick Alverson seems to have captured that comedic schizophrenia in a way that made The Comedy such a unique gem. These films aren't about how many jokes it can get through, they're not concerned with an overt calculus of determining how many gags will land versus how many will fall flat, but, rather, how close can it hew to the voice and aesthetic of making something unique. This trailer destroys because of how genuinely pure it feels as it washes over your eyes. Again, like The Comedy, this is not seeking your approval. It's like stepping into a world unlike our own but very much like it. That mish mash of reality and pure fiction is a delight as we are carried on the vocal wings of "Ave Maria" and then descend into something much darker, pull-quotes planting small flags throughout to vouch for its pedigree, but still wickedly alluring.
Cut Snake Trailer
I'd like more of these, please.
My exposure to director Tony Ayres is very small. Small enough that it really was not until I saw last year's The Turning, where Ayres directed one of the vignettes in the film, Cockleshell. Whereas Cockleshell felt very intimate and quiet, this absolutely raises the volume and violence level up a few notches. There's just something about a raw and fun about this but, even more, a movie where you can already tell who the winners and losers are going to be is just reason to see if it keep your attention long enough to be satisfying. We don't get many of these nowadays so it's nice when one of them pops up to at least come to us by way of TIFF, a sign that it least has its act together and, hopefully, deliver what this trailer is promising.
Steve McQueen: The Man & Le Mans Trailer
Feel the rhythm, feel the ride...
After getting Senna and Truth in 24, there's been some fantastic documentaries that have been made that have looked at this brand of Formula One racing. Directors Gabriel Clarke and John McKenna appear to be tapping into what made those two documentaries so enthralling to begin with. It's not that dudes are whizzing around track at high speeds, it's the context under which they find themselves there and what literally drives these people to win at any cost. It's human nature behind the wheel. Here, then, the trailer just unloads without sticking around in any one area for longer than a beat or two. It's exciting, fresh and brings a new perspective of why Steve McQueen gravitated to racing as much as he did. It's not just that "he liked it" but we see so much more context. Live fast, die young.
Sneakerheadz Trailer
I'm fascinated.
There's just something about a documentary that has no impact to anything I spend my time on or care about in any way. What directors David T. Friendly and Mick Partridge have done, though, is actually entertain me by watching the same kind of people I can identify with, those rabid fans of something so ephemeral and inconsequential to the perpetuation of mankind (read here: fanboys of all stripes), and making this pitch airtight as to why I should care about any of this. Literally riveted through the whole thing, I understood the fanaticism that sits at the core of this obsession. It's always a fun time to delve into a subculture, when done right, to define what it means to be part of that culture and the behaviors associated with that group. It's not really that difficult to articulate why anyone would want to be a part of this kind of movement but as long as your storytelling skills are on point you could make a documentary about devotees to Le Creuset and what some yahoo would do for a frying pan and I'd probably watch it with rapt attention.
The Second Mother Trailer
Class.
Director Anna Muylaert has given us something quiet. Something that Oscilloscope saw as important enough to put in its stable, hence the stamp of approval that was enough for me to give it two and a half minutes of my time. It was a good investment as this trailer just oozes the kind of greater meaning storytelling that just appeals to a neanderthal like me. It's about family, it's about class, status, job, security, hope, so many messages are whizzing by in this trailer that it's tough to spot them all in a single viewing. It's powerful and the trailer hums with a deceptively simple plot that you can't help but feel there are deeper meanings here. There are.
Nota bene: If you have any suggestions of trailers to possibly be included in this column, even have a trailer of your own to pitch, please let me know by sending me a note at Christopher_Stipp@yahoo.com or look me up via Twitter at @Stipp
In case you missed them, here are the other trailers we covered at /Film this week: