Trivia: Chris Columbus Almost Directed 'Spider-Man' Instead Of Sam Raimi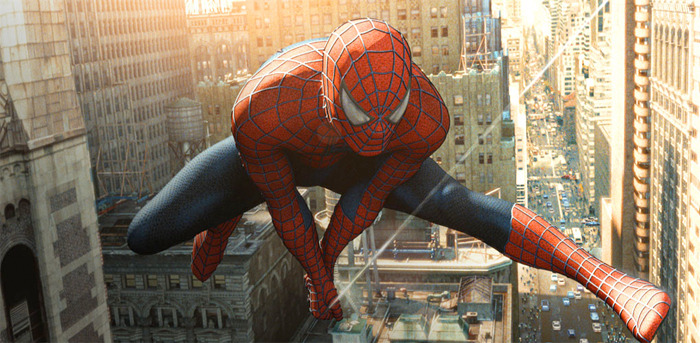 Back in the year 2000, director Steven Spielberg had been slated to direct Harry Potter and the Sorcerer's Stone, but he passed on the project, opting to take his career in a different direction by taking on both A.I. Artificial Intelligence (check out a recent visual study of the film) and Minority Report (which is being turned into a TV series). That left the opportunity open for Chris Columbus to step in and launch the franchise  as well as directing the sequel, Harry Potter and the Chamber of Secrets.
But Chris Columbus nearly directed another huge franchise around the same time instead of Harry Potter. Did you know that Chris Columbus was previously the frontrunner to direct Spider-Man before Sam Raimi got the job? Find out more about how we almost got a Chris Columbus Spider-Man movie after the jump!
Director Joseph Kahn, who made waves earlier this year with his gritty, violent, R-rated Power Rangers short film, occasionally answers questions on the social media service Spring.me (via Heroic Hollywood) and when one fan asked whether or not he almost directed a Transformers movie back in the late 90s, not only did he confirm that fact, but he also revealed another interesting tidbit about Chris Columbus nearly directing Spider-Man before Sam Raimi got the gig. Kahn recollected:
"Yeah I ran around town pitching it in 1998-1999 when it was on [Sony's] radar. Never happened, but here's a funny story: I went into Sony and met with Amy Pascal and pitched my idea for a Transformers movie. On the way out, asked her who was directing Spider-Man. She said maybe Chris Columbus.
She asked me who I thought should direct it. I said, 'Sam Raimi.' She said that was interesting because Sam was her dark horse choice. She asked why I thought so. I explained I thought his visual style reminded me of my favorite Spidey artist Todd McFarlane in cinematic form in tone and wit. She said, 'You know what, I'm gonna give him the job.' A month later I saw Raimi walk on the Sony lot surrounded by crew, prepping Spider-Man. Sam Raimi, you owe me a check."
I'm not entirely sure we can credit Joseph Kahn with Sam Raimi getting the job as he says in this remembrance from nearly 20 years ago, especially since Amy Pascal was already considering Raimi for the job anyway. But Kahn's reasoning behind Raimi deserving the job is a good selling point, and it may have set something off in Pascal's mind to give Raimi the job.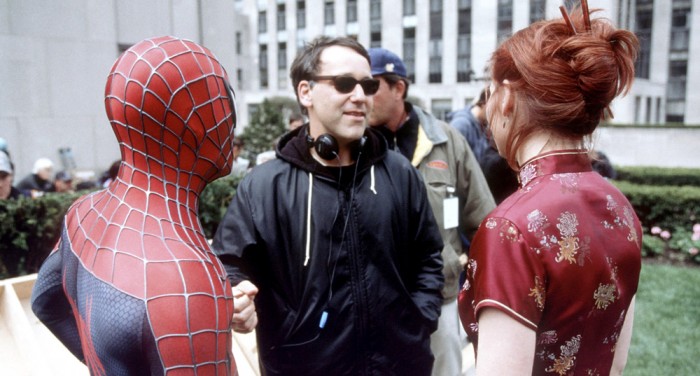 Spider-Man was the first major comic book success following the appearance of X-Men on the big screen in 2000, and many loved how Raimi brought the webslinger to the big screen. There are many who still consider Spider-Man 2 to be one of the best superhero films ever made (including me). Sure, Raimi went on to direct Spider-Man 3, which is largely hated, but that seems to have been the result of studio interference and Raimi having Venom forced on him.
While we'll never know how a Columbus directed Spider-Man may have turned out, fans will probably agree that we dodged a bullet by having Raimi direct instead, especially considering the quality of films Columbus has directed over the years. From the lazy big screen version of Rent to the uninspired Percy Jackson and the Olympians: The Lightning Thief, and of course his latest disaster, Pixels.
Also, in case you didn't know, Columbus recently revealed that he was fired from producing Fantastic Four for 20th Century Fox. He tells the pretty innocuous and perplexing story to Blackfilm in a recent interview, so if you want another piece of trivia involving Chris Columbus and Marvel, check it out. And don't forget that Columbus has an interest in returning to the wizarding world of Harry Potter too.
Are you glad Chris Columbus didn't direct Spider-Man?