New 'Walking Dead' Season Six Photos And Details On Three New Characters Surface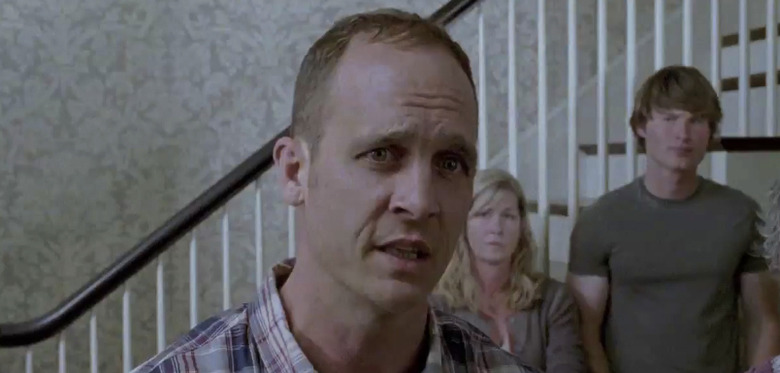 While we were at Comic-Con in San Diego earlier this month, we learned quite a bit about the forthcoming sixth season of The Walking Dead premiering in October (check out our full panel recap right here). And the lengthy trailer for the new season also teased plenty of confrontation, zombie action, and even a few new characters in Alexandria.
Now some new photos from the sixth season of The Walking Dead have surfaced, giving us another look at a new character played by Ethan Embry (who can be seen in the aforementioned trailer), as well as previously unseen characters played by Merritt Wever (Nurse Jackie) and Corey Hawkins (Straight Outta Compton). See the new Walking Dead season six photos, and find out more about the new characters after the jump!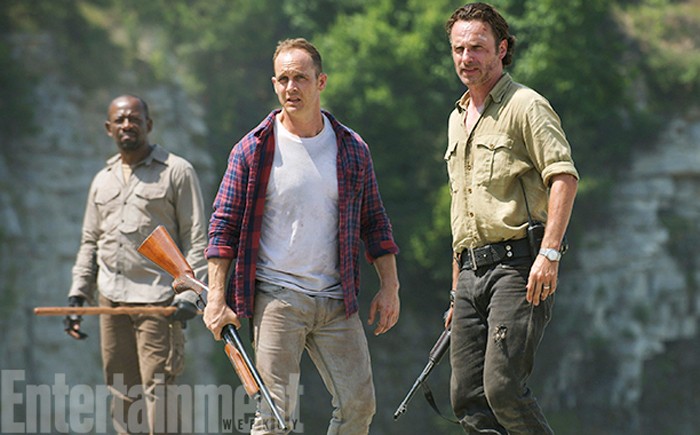 In case you couldn't tell from the trailer, Ethan Embry is going to be creating plenty of problems in Alexandria as Carter. Showrunner Scott M. Gimple says the character is a composite of several different characters from the comic:
"Ethan plays a combo of a few characters that we actually haven't hit yet or weren't able to hit in other characters. He is an Alexandrian, and has been there the whole time, just quite busy."
He's certainly going to be quite busy in the sixth season, and he seems rather panicked and worried about not being able to protect Alexandria in the way that Rick thinks all the residents need to. I can't imagine Embry will make it out of this season alive, but we'll just have to wait and see.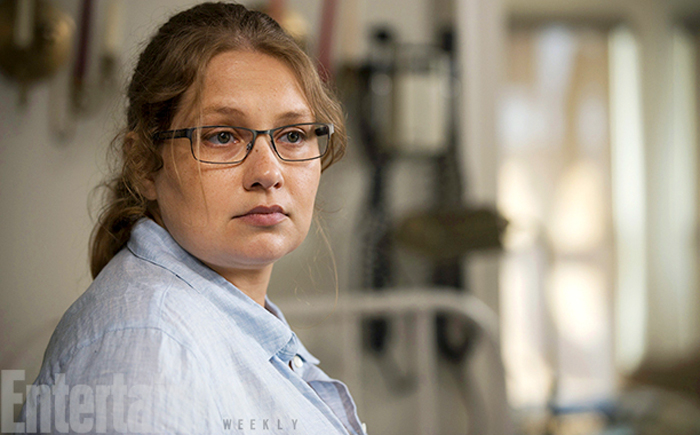 Then there's Merritt Wever, moving on from being a nurse on Nurse Jackie to the character of Dr. Denise Cloyd, straight from the comic book. Above is the first photo of Wever on the show, and Entertainment Weekly says here character becomes pretty important in the events of season six, especially following the death of Pete. It's been said that in the comic book that her skills as a surgeon become pretty important when one of the main characters gets a pretty gnarly injury, but it's unclear if that will make it into the show or not.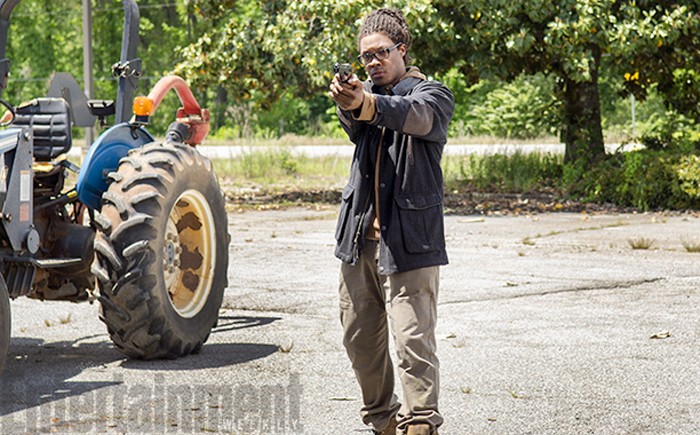 Finally, above we have Corey Hawkins, who will be seen as part of NWA in Straight Outta Compton. Hawkins is another Alexandria resident playing Heath, another character from the comic, a supply runner for the town. In the comic, he strikes up a romance with Denise, but no guarantee that we'll see that happen in the show.
More than likely we'll see more teases of the sixth season of The Walking Dead when the new companion series Fear the Walking Dead (watch the trailer right here) premieres on Sunday, August 23rd at 9pm Eastern. Otherwise, The Walking Dead will return to AMC on October 11th at 9pm Eastern time. Stay tuned for any new details as they surface.
Are you excited to see these new characters on The Walking Dead?