LOL: Simon Pegg Returns As Drunk Ron Weasley For Harry Potter's Birthday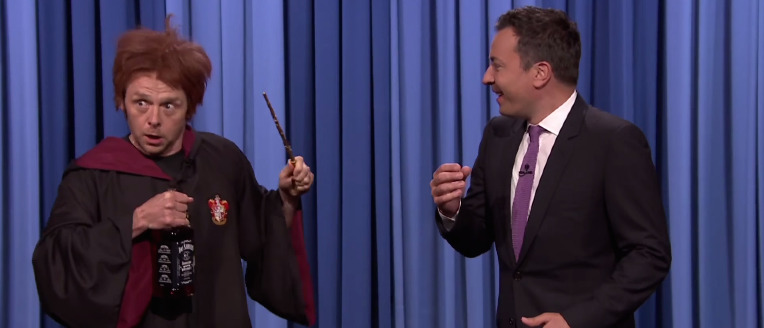 Were Harry Potter a real person, he'd be turning 35 this Friday. To wish him a happy birthday, Tonight Show host Jimmy Fallon brought on a special guest in last night's episode: Drunk Ron Weasley, played by Simon Pegg.
Unfortunately, Ron pretty quickly gets sidetracked, threatening to show off his "Fifty Shades of Ginger" and weeping over his recent marital woes with Hermione. Watch the Drunk Ron Weasley video after the jump. 
Well, it didn't go much worse than Drunk Ron Weasley's last appearance on the show, when he chugged an entire glass of beer before confessing that Hermione had left him for Neville Longbottom.
Fallon seems to be on a tear through the Mission: Impossible – Rogue Nation cast. Earlier this week, he also engaged Tom Cruise for a Lip Sync Battle, which you can see below: