Exclusive: Bailey Chase Teases Mystery Role In 'Batman V Superman'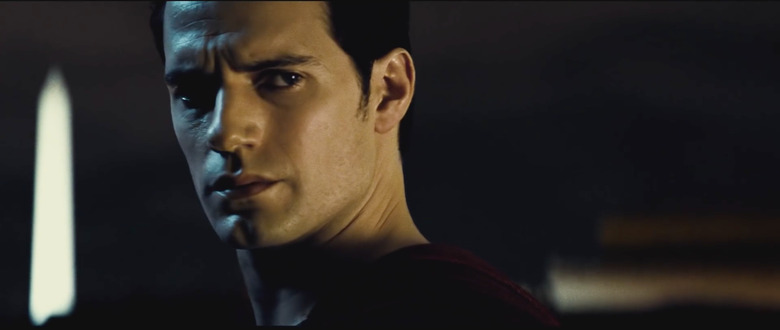 Yesterday at the Television Critics Association Summer Press tour, Netflix presented a panel on Longmire, the series they rescued from A&E for a new season on the streaming service. After the panel I approached actor Bailey Chase for a further interview, and he gave me an exclusive story about his work on Batman v Superman.
More interesting, his comments shed a bit of light on one shot from the film that we've wondered about: the image of people on horseback seen in the Comic Con trailer.
Chase is credited in the cast of Batman v Superman: Dawn of Justice, which could mean anything. His character name hasn't been announced, but he was able to share some tidbits about his role. He is under NDA so there are no spoilers here, but he did give some hints about who his scenes are with and when in the movie he appears.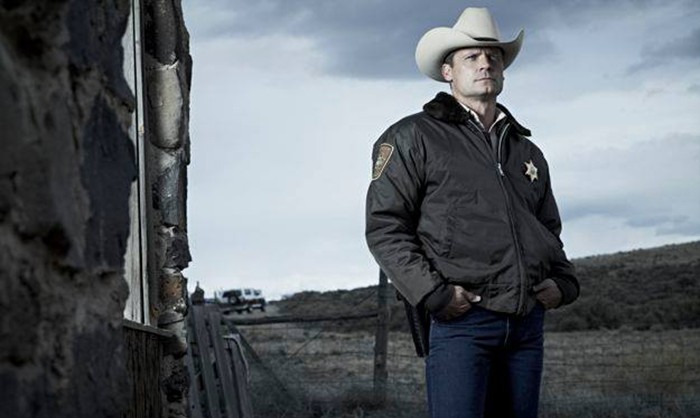 "I'm not a superhero but I've got a nice, cool role that opens the movie," Chase said. "I get to do quite a bit with Amy Adams and I can't wait to see it. It was just such a thrill to work with Zack Snyder and something on that scale, I've never done that before. It's a completely different medium from doing cable TV so they have a lot of time and a lot of money."
So he's got a reason to talk to Lois Lane, and it's in the beginning of the movie, maybe even before Batman comes to Metropolis.
These epic movies can make their supporting cast mere cogs in the machine, but Chase's role at least required some training specific to the scenes. That's where the scene in question may come in. Here's a screenshot from the trailer, seen just before footage of Bruce Wayne's parents' murder: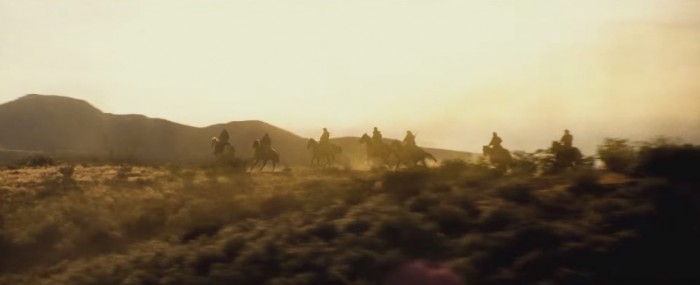 "I had about three weeks of rehearsal," Chase said. "I'm pretty good on a horse but I had more horseback training. I got some more gun training, got to work with a retired SEAL. It's going to look awesome."
Now, the SEAL training doesn't mean he's playing military. Movies bring in SEAL consultants for lots of specialized physical feats, particularly with weapons. Chase already rides horses for the western drama Longmire, but he is saying Batman v Superman also has him riding horses.
"I'm saying it might've been required for me, yes," Chase said. "I see some horses and some pretty cool guns."
***
Batman v Superman is out March 25. Longmire season four comes to Netflix September 10.