Michael Moore Announces Next Movie 'Where To Invade Next', See The First Photo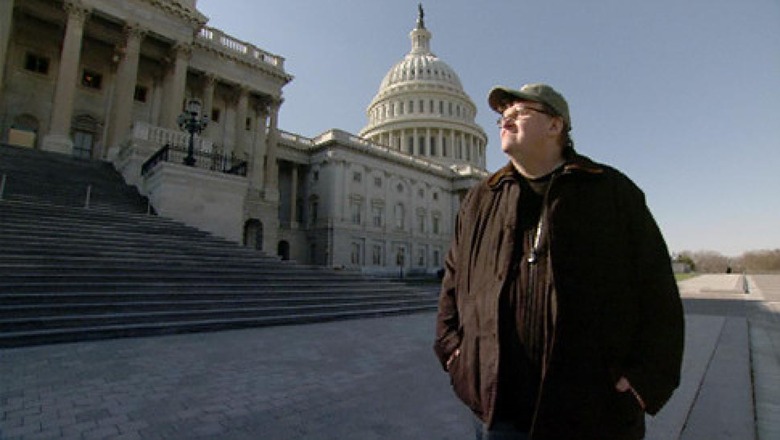 Its been a while since Academy Award-winning documentary filmmaker Michael Moore has made a film. In fact, he hasn't had a new film in almost 6 years, with the release of Capitalism: A Love Story in 2009. Over the years Moore has hinted about working on a new film, and has even teased that he might leave documentaries for narrative films.
Now we know about Moore's next project. It is Where to Invade Next , a documentary film which has already been completed in secret and will make its world premiere at the Toronto International Film Festival in September. Hit the jump for more details.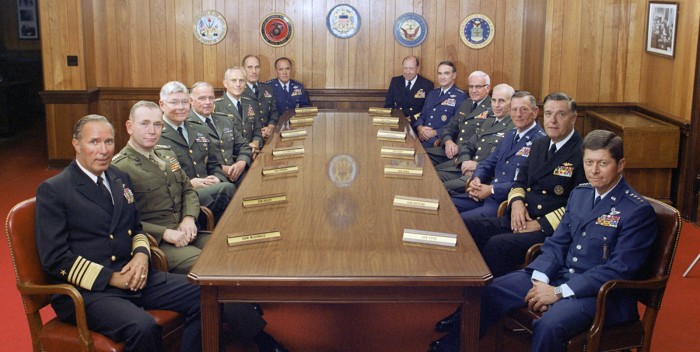 The image above is from the film. The secret film project was officially announced Tuesday morning by the Toronto Film Festival. Here is the official description:
Oscar-winning director Michael Moore returns with what may be his most provocative and hilarious movie yet. Moore tells the Pentagon to "stand down"— he will do the invading for America from now on. Discretely shot in several countries and under the radar of the global media, Moore has made a searing cinematic work that is both up-to-the-minute and timeless.
Here's the 6-min video from the Periscope I just did regarding my new film, WHERE TO INVADE NEXT. #W2IN #TIFF15https://t.co/lKhLhTPUpn

— Michael Moore (@MMFlint) July 28, 2015
The 110-minute film will make its world premiere at the festival in the Special Presentations category. Moore talked about the news briefly on a live streamed Q&A Tuesday afternoon on Periscope:
"The issue of the United States in infinite war is something that has concerned me for quite some time, and provides the necessary satire for this film." ... "Now the secret is out: I have a new movie. We're very excited about having the premiere in Toronto. I've been very quiet about the making of this film. You probably haven't seem much of me... We've been very diligent about keeping this under cover." ... "I don't think there's any one trigger. We've all been living in this time, certainly post-9/11, and everything that's going on in this country, in this constant need to always have an enemy — where's our next enemy? — so we can keep this whole military industrial complex alive, and keep the companies that make a lot of money in business. So I've always been a little bothered by that, and so that's where the comedy comes from."
Toronto Film Festival docs programmer Thom Powers told The Hollywood Reporter that he screened Where to Invade Next a couple of weeks ago in New York City and claims he "was hugely impressed. It's very funny. It's very timely. It's going to be a big conversation starter this fall. It will attract a lot of attention around the globe. It's up there with Michael's best work." Who knows if those hyperbolic statements carry any weight, but its certainly surprising that Moore was able to make a movie without any rumors or information getting out to the press.
Where to Invade Next editors Pablo Proenza and Woody Richman both worked on Capitalism: A Love Story, alongside Tyler Walk (Roseanne For President). I hope that Where to Invade Next is better than Moore's last two efforts, Capitalism: A Love Story and Slacker Uprising. (Which just seemed thrown together to me). I'm a big fan of Moore's earlier work, especially Bowling For Columbine, which is just as timely today as it ever was, Roger & Me, and Sicko, a film which doesn't get enough credit for pushing the healthcare debate to where it is today.
When will the movie hit theaters? Moore hinted there might be a Thanksgiving or Christmas release planned for for Where to Invade Next on his Periscope.