Netflix Chief Talks 'Pee-Wee's Holiday,' 'Ridiculous Six,' 'The Defenders' At TCA Panel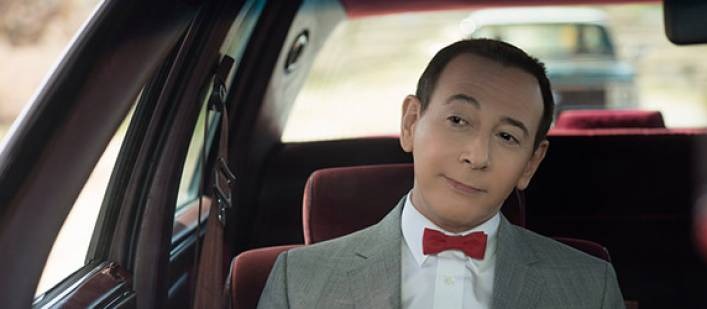 The 2015 Television Critics Association summer press tour kicked off this morning with Netflix's executive session with Chief Content Officer Ted Sarandos. Sarandos offered some updates during the panel on Marvel shows such as Daredevil, and spoke of Adam Sandler and the controversy over his Netflix film The Ridiculous Six, and awards plans for films like Beasts of No Nation and Crouching Tiger, Hidden Dragon II.
Afterwards, I approached Sarandos for an update on Pee-Wee's Big Holiday, the long-awaited new Pee-Wee Herman movie. He assured me it would play year-round, not just at Christmas.
"Oh for sure, it's not specifically Christmas," Sarandos said of Pee-Wee's Big Holiday. "We'll leave it up for year-round viewing. We get viewing of Christmas Vacation every day." Sarandos also promised references to Big Adventure and Playhouse. "There's a lot of callbacks to his TV show and his movies," he said.
Another Netflix original movie is the sequel Crouching Tiger Hidden Dragon II. Some are skeptical that the Weinstein distributed follow-up is premiering on a streaming service. (The original came from Sony Classics in the US.) Sarandos said he intends to give the film anything it needs for awards qualification, as Netflix is also releasing Beasts With No Nation for Oscar qualification.
"We've been nominated for two Academy Awards for our original product for The Square and for Virunga, for our documentaries. We'll qualify our films for awards qualification for sure."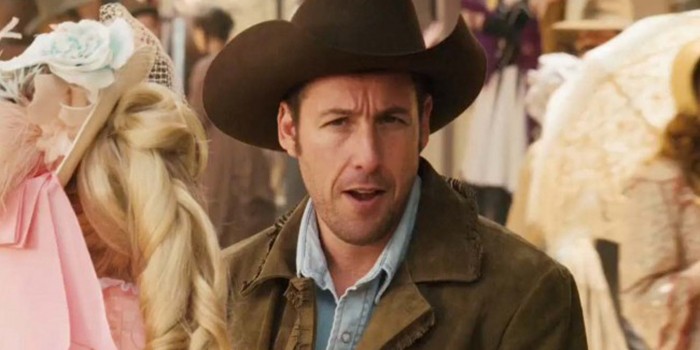 I also addressed the Native American extras walkout on the set of Adam Sandler's first Netflix original The Ridiculous Six. I asked Sarandos if he did any debrief or meeting with the filmmakers to smooth things over. Sarandos said no, and the movie will speak for itself.
"We live in a very complicated time, social media and everything, where things take on a life of their own very quickly. I think when people see Ridiculous Six, the show speaks for itself in terms of its treatment of American Indians. It was a very interesting time in history when there were 120-some folks on that set and one person had a problem and it blew up. It's unfortunate that it doesn't get played out. The fortunate thing is when the movie comes out, people will see that it was unfair."
During the panel, Sarnados confirmed his commitment to the four-movie deal with Sandler. Even with Pixels underperforming in the States, Sarandos thinks its international take bodes well for the Netflix deal.
"I don't have to defend Adam Sandler," Sarandos said on stage. "We did our deal with Adam Sandler because he's an international star. $50 million opening for Pixels is pretty respectable and I think will continue to grow. We're as encouraged as ever."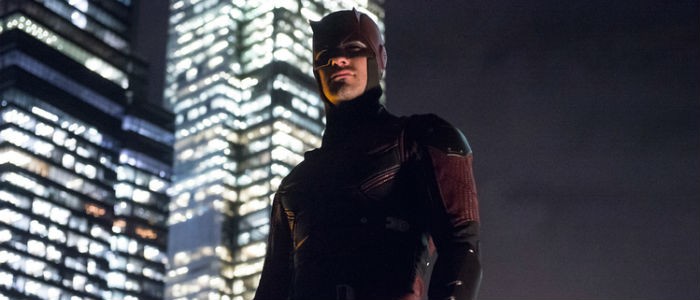 Sarandos deferred most Marvel questions to the Showrunners panel this afternoon, but with the Punisher coming to season two of Daredevil, Sarandos addressed questions about whether Frank Castle could get his own series. Sounds like it definitely wouldn't happen until The Defenders team-up series at least.
"Today it's contemplated to be The Defenders are the four characters that were in the original Defenders," Sarandos said after the panel. "It is possible for sure. That's the beauty of the Marvel Universe."
During the panel, Sarandos also addressed the release pattern for the increasing slate of Marvel shows, with a second season of Daredevil added to the mix. "I think ideally there'll be a rhythm of about every six months you'll get a new season or series from the Defender group," Sarandos said during the session. "Then we'll crossover and do a combined season once we've launched the first season of each of the four characters. Some will selectively have second seasons as they come out."
Expect more on Netflix this afternoon; TCA coverage goes through August 14 here on Slashfilm.