Report: Mark Hamill To Voice The Joker In 'Batman: The Killing Joke' Animated Movie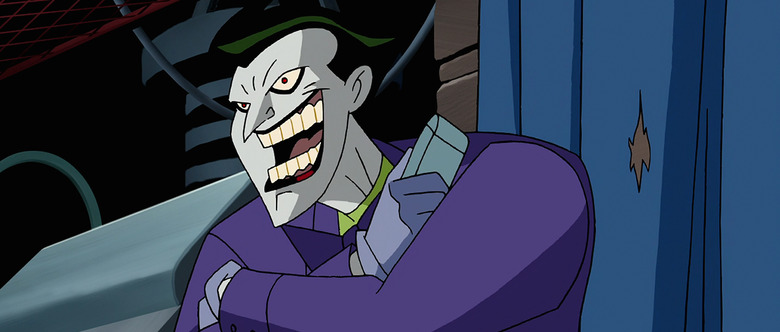 A classic Joker story is getting a classic Joker. According to a new report, Mark Hamill is set to voice the Clown Prince of Crime in Batman: The Killing Joke, Warner Bros. and DC Entertainment's animated adaptation of Alan Moore and Brian Bolland's iconic comic book storyline. Get all the details on the Killing Joke Mark Hamill casting after the jump. 
From the moment Warner Bros. and DC Entertainment announced an animated direct-to-video Batman: The Killing Joke at Comic-Con, fans began to wonder if Hamill – who voiced the character to great acclaim in Batman: The Animated Series and the Batman: Arkham video games – might return as the supervillain. Hamill claimed to be wondering, too.
You're not the only one w/ fingers crossed! https://t.co/PcKlgRQFaU

— Mark Hamill (@MarkHamill) July 17, 2015
However, Collider now reports that Hamill has not only been cast in the movie, he's already finished recording his role. Warner Bros. and DC Entertainment have not yet made an official announcement, and no other voice actors have been revealed.
Hamill has been voicing the Joker on and off since 1992, when he made his debut on Batman: The Animated Series. His performance is considered to be one of the best portrayals of the fan-favorite supervillain in any medium. It seems only right that he should reprise the role once more for the Joker's best known story.
Moore and Bolland's Batman: The Killing Joke depicts one possible origin story for the Joker, in which he is a failed comedian. He becomes involved in a desperate criminal scheme, only to be foiled by Batman and left permanently disfigured. This "one bad day" leads to the birth of the Joker. The Killing Joke movie will additionally include a new 15-minute prologue to help set up the story.
Batman: The Killing Joke is one of three additions to the DC Universe Animated Original Movies slate scheduled to go direct to video in 2016, along with Batman: Bad Blood and Justice League vs. Titans.