Hugh Jackman Shares First 'Wolverine' Teaser Image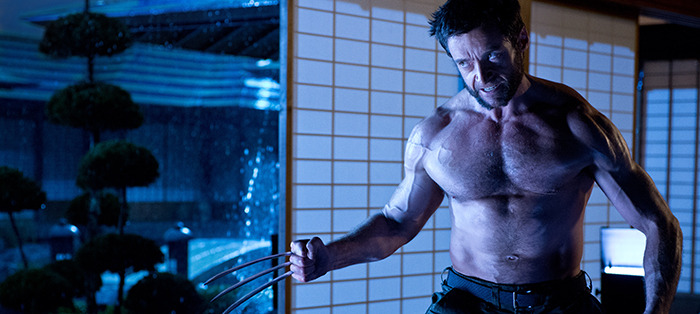 Hugh Jackman is milking his final appearance as Wolverine for all it's worth. The actor has unveiled the very first teaser image from the next Wolverine standalone film, which will feature his final performance as the mutant superhero. Check out the first Wolverine teaser image after the jump.
Jackman shared the first Wolverine teaser image on Twitter, along with a call to fans to tell him what they'd like to see from his final outing as Wolverine. Why he's simultaneously flipping us all of with his adamantium claw is unclear.
My last time putting on the claws. What do you want to see happen? 50 words or less. I'll read as many as I can. pic.twitter.com/ksA1Gii5tf

— Hugh Jackman (@RealHughJackman) July 27, 2015
It's been hinted, though not confirmed, that the next Wolverine movie will be based on the Old Man Logan storyline from the comics. Written by Mark Millar and drawn by Steve McNiven, the arc unfolds in a dystopian future controlled by supervillains. Logan has long since given up the Wolverine persona and now leads a simple life with his family. In need of money, he accepts a job helping Hawkeye deliver a package across the country.
James Mangold, who directed 2013's The Wolverine, returns to helm the as yet untitled follow up. David James Kelly is writing the script. The film arrives March 3, 2017.