Confirmed 'Spider-Man' Writers John Francis Daley And Jonathan M. Goldstein Discuss Spidey's Humor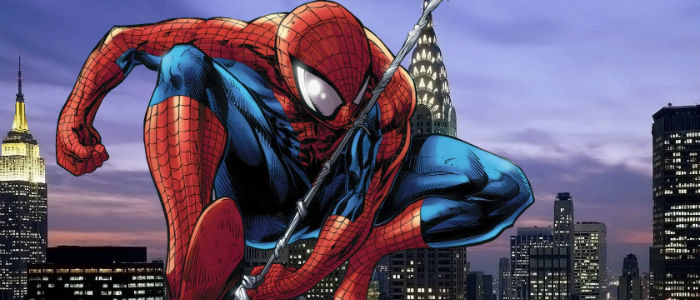 A couple of weeks ago word got around that Vacation writer-directors John Francis Daley and Jonathan M. Goldstein were in talks to script Spider-Man, after losing out on the directing job to Jon Watts (Cop Car). Now the pair have finally confirmed their involvement, and have started to talk a little bit about their vision for the wisecracking webslinger.
The key word there is wisecracking — from the sounds of it, this Spidey will be wittier and funnier than his big-screen predecessors have been. Read the Spider-Man writers comments after the jump.
Speaking to NPR, Daley and Goldstein confirmed they'd be writing the new Spider-Man:
Daley: We can finally acknowledge that.
Goldstein: We've been saying no comment for the last week.
Daley: This is the first time that we can say that we are writing it.
Goldstein: We're thrilled.
And with that out of the way, Daley also divulged a bit more about the kind of Spidey we can expect to see in the coming reboot:
He's a sharp kid and witty and kind of deals with the fact that he's an outcast and a geek through humor. It is sort of the safety net for geeks like us, so I think we can totally relate to where he's coming from. As well as the superpowers, which we also have.
Although it'll be a while before we actually get to see Tom Holland's Spider-Man, one thing that's clear is that the reboot will be playing up the character's sense of humor. Marvel head Kevin Feige said as much earlier this year:
We're very excited about any number of things about Spidey and his standalone adventures. Not the least of which being the notion of his sense of humor. That when he puts that mask on in the comics, he has a nonstop wit that is almost as troublesome to the bad guys he's fighting as his webs and agility.
The Spider-Man standalone opens July 28, 2017.