'Daredevil' Season Two Brings 'House Of Cards' Cinematographer Into The Shadows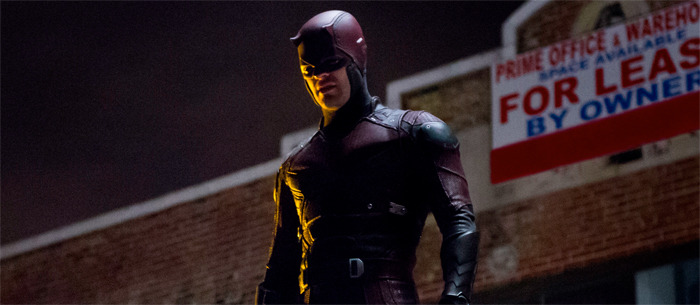 Netflix's first Marvel Studios series Daredevil was an instant hit, even if our tendency to binge shows means we're not talking much about the show anymore, there's plenty to be excited about for the forthcoming second season.
Jon Bernthal has joined the series as The Punisher, and Elodie Yung landed the role of Elektra, all for a season that also brings new showrunners Doug Petrie and Marco Ramirez, replacing Spartacus producer Steven S. DeKnight.
Now another new talent has come on board behind the scenes as OZY (via ScreenCrush) reports Swedish cinematographer Martin Ahlgren will be lensing the second season of Daredevil, fresh off his previous Emmy-nominated work with Netflix on eleven out of thirteen episodes in the third season of House of Cards. Find out more about the new Daredevil cinematographer after the jump!
Ahlgren has directed everything form commercials to music videos, including this stylish, short music video for Kanye West's frequently used track "Power," which has flares of a motion comic book like 300:
The cinematographer isn't beyond doing some experimental work either. In 2012, he collaborated with Kanye West on another project called Cruel Summer, a half-hour film following a car thief and an Arabian princess.
What's cool about this project is that it was designed to be viewed on seven screens at once: three in front of the audience, one on the floor, one on the ceiling, and one each on the left and right of the crowd. And Ahlgren actually built a seven-camera rig that pointed in all those directions on the shoot, which shot for 20 hours a day, for five days in a row. It played on the outskirts of Cannes, but wasn't officially part of the festival.
Don't count on Ahlgren doing something as complex for Daredevil, but he's a promising addition for fans hoping to see the action department look a little better in the Marvel series, especially since this second season has been touted as being about Daredevil versus The Punisher. Charlie Cox will certainly have his work cut out for him as The Man Without Fear.
It's just one more exciting development in the second season of Daredevil, which will also bring back Rosario Dawson as Claire Temple. There have also been rumors of Jason Statham coming into the mix as Bullseye, but that seems pretty farfetched, especially since he called Marvel stars out for being wimps on the action front. Maybe he can show them how it's done?
Anyway, we look forward to seeing what Martin Ahlgren brings to the shadows of the darker side of New York City in Daredevil. And if you're anxious for the new episodes, pass a little bit of the time with this rundown of the easter eggs in the first season of Daredevil, and stay tuned for anymore updates on the second season.