Chloe Grace Moretz Joins 'Neighbors 2,' Official Title Revealed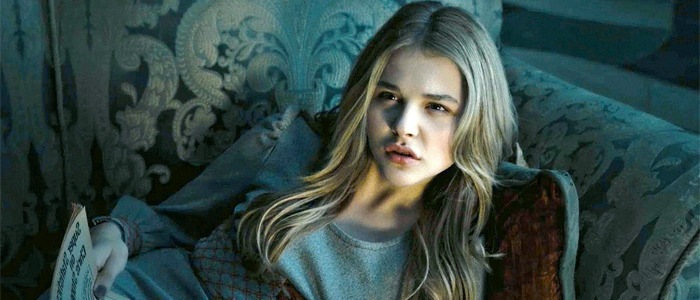 Even though Chloe Grace Moretz has been taking very mature roles throughout her career as a young actress, she's now 18 years old, and it looks like her first movie as an official adult will have her causing some trouble in college.
The star of Kick-Ass, Let Me In and If I Stay has just been set for a role in Neighbors 2. So far we've only heard sparse details on the comedy sequel, but now we have an official title. Find out more about Chloe Moretz joining Neighbors 2, including the title of the film, after the jump!
The title for the sequel will be Neighbors 2: Sorority Rising (according to Production Weekly), which lines up perfectly with the very brief logline we heard when the project was announced back in February. The sequel brings back Seth Rogen and Rose Byrne who now find themselves facing another neighborhood challenge when a sorority moves next door this time. To help this time, they enlist the help of Zac Efron, the fraternity brother who terrorized them in the first film.
It's a pretty obvious direction for the sequel to take, and I wouldn't be surprised if the script from Andrew Jay Cohen and Brendan O'Brien, written in collaboration with returning director Nicholas Stoller (Forgetting Sarah Marshall) and producers Seth Rogen and Evan Goldberg, pokes fun at the strange coincidence of having a sorority move in next door after the original film's mishap.
Knowing what we know about the movie, it's very likely that Moretz could be playing the villain this time, as the head of the sorority, or at least one of the sorority girls. But Deadline doesn't specific her character in the report. However, Moretz seems to hint at ourassumption with this post on Twitter:
Excited to announce I'll be apart of #Neighbors with @Sethrogen – Buckle up people ...it's the girls' time to take over..

— Chloë Grace Moretz (@ChloeGMoretz) July 23, 2015
The actress has proven that she has some great comedic chops with guest appearances on 30 Rock, holding her own against Alec Baldwin, so I can't wait to see what she does with a major comedy role like this without having to kick ass as Hit-Girl.
And with Rogen and Byrne enlisting the help of Zac Efron, maybe we'll see some of the other fraternity brothers pop up, like Dave Franco, Christopher Mintz-Plasse, Jerrod Carmichael and of course Craig Roberts as Assjuice. We'll just have to wait and see.
According to a post on Twitter, production on Neighbors 2 is supposed to begin at the end of August, shooting in Atlanta and Los Angeles. That likely means we'll hear more about the sequel very soon, so stay tuned.
Neighbors 2: Sorority Rising arrives on May 13th, 2016.