Rachel McAdams Confirmed For 'Doctor Strange' [UPDATED]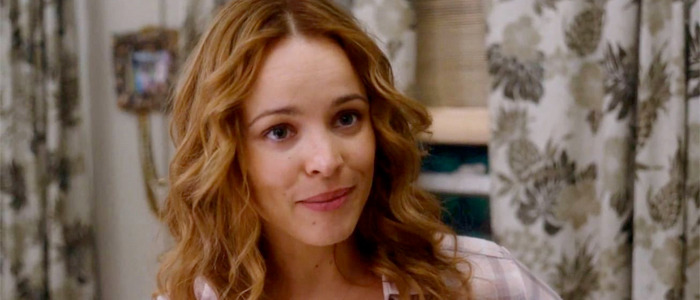 UPDATE 9/14/2015: TheWrap reports Rachel McAdams has confirmed she will indeed star opposite Benedict Cumberbatch in Doctor Strange. Original story from July 25, 2015 follows.
Earlier this month, a rumor surfaced that Rachel McAdams has been offered the female lead in Marvel Studios forthcoming Phase Three film Doctor Strange, starring Benedict Cumberbatch in the title role. But as usual, Marvel didn't confirm or deny these rumblings, so we were left in the dark as to the truth of the matter.
Now McAdams, who can currently be seen on HBO each Sunday in True Detective, as well as in theaters in Southpaw starting this weekend, has confirmed discussions about taking a role in the Marvel cinematic universe. Find out more about Rachel McAdams in Doctor Strange after the jump!
McAdams was asked by Den of Geek about the possibility of taking the unknown comic book role in Doctor Strange and she said, "I don't have much to say about it right now. There's not really anything to comment on. But, if there is, I'll let you know." But when she spoke to The Los Angeles Times in a pretty interesting profile about her career, she was slightly more forthcoming.
When asked about Doctor Strange, the actress went out of her way to say that she's not a "comic book snob" and as of now, with regards to joining the Marvel world, "It's still super-early days, and I don't know where that's gonna go, if it's gonna go anywhere at all."
It would be an interesting development for the actress, especially considering she was Jon Favreau's top choice to play Pepper Potts in Iron Man, but she turned down the role. We never learned why, but McAdams offers up an explanation as to what she's thinking when she turns down a role:
"It's often out of my own insecurity. If I'm picky, it's for that reason. I want to be able to bring my best to the table. So if I'm not connecting to something, then I'm not gonna hold up my end of the bargain, and that's really embarrassing."
That's a very self-aware thing for an actress like McAdams to reveal. Surely plenty of other people would jump at the chance for a big Marvel universe role (though at the time Iron Man was in the works, it wasn't as huge of a deal), but it's refreshing to see McAdams cautious about the roles she takes. So it sounds like we'll have to wait patiently to see if she takes the Doctor Strange role, which has been predicted but not confirmed to maybe be Clea, a student of Strange's and ultimately a woman who can compete with him on a mystical level.
Otherwise, the rest of the supporting cast has been said to include Chiwetel Ejiofor as the villain, possibly Baron Mordo, and Tilda Swinton as the Ancient One. Directing the film is Scott Derrickson (Deliver Us from Evil), and the film is set for release on November 4th, 2016. Stay tuned for more soon.